Scent From is a premium candle subscription box filled with products inspired by different destinations each month, where each theme explores a different touristic location through a combination of selected scents and candle accessories.
What is a candle subscription box?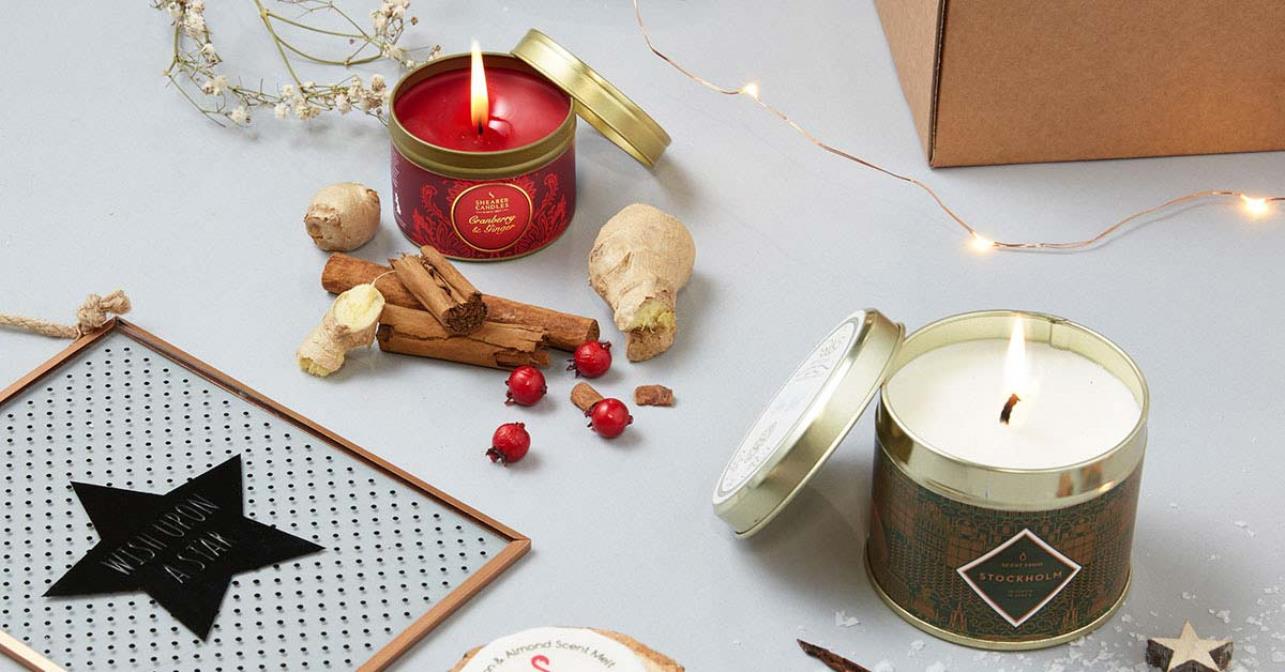 A candle subscription box contains carefully curated candle products sent straight to your door. From £16.99 a month, as part of a subscription plan, you'll get to explore each theme of each Scent From series with over £40 worth of beautifully boxed candles and accessories.
'The candles are absolutely amazing and smell beautiful[…]such a lovely monthly way to cheer yourself up!'
Key components of each Scent From box
Each Scent From box will contain a minimum of 4 products. Previous boxes have contained hero candles, wax melts, tin candles, string lights and contemporary candle holders. Each Scent From candle is picked to give you an olfactory sense of that month's destination. Each accessory is picked to compliment the theme and to build up, over the course of the series, furnishings for your favourite rooms.
How do we pick our products?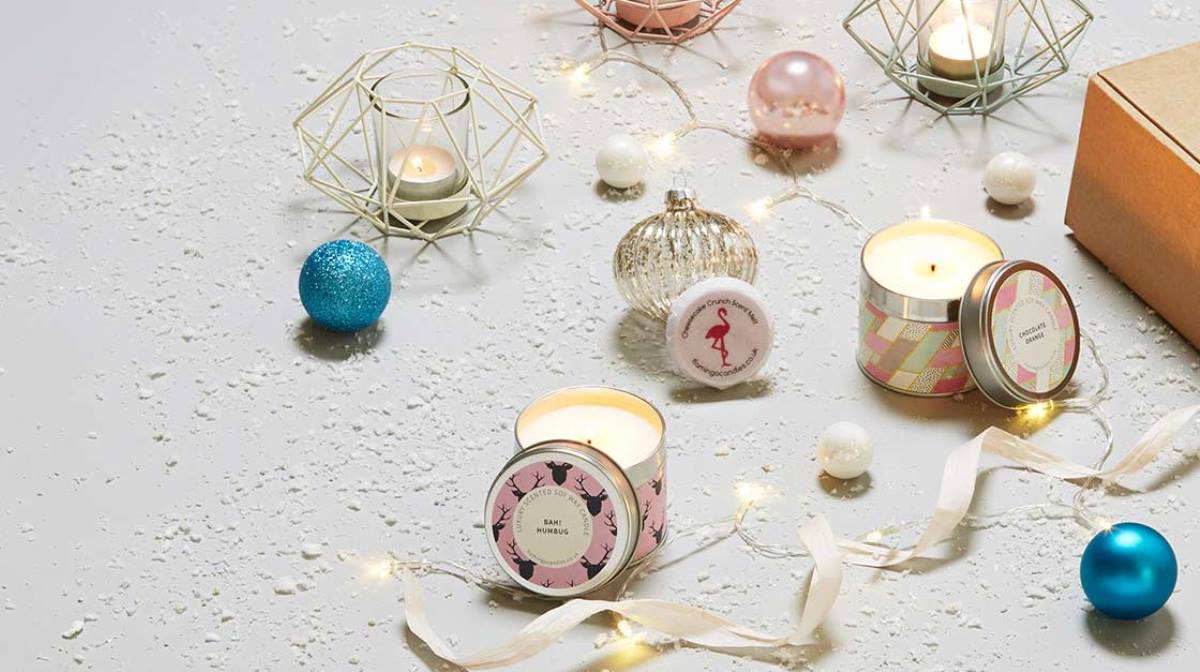 We endeavour to source our candles from a range of companies – from the established to the up-and-coming – and are careful to select candles that are clean-burning, non-toxic and, of course, smell fantastic.
Previous themes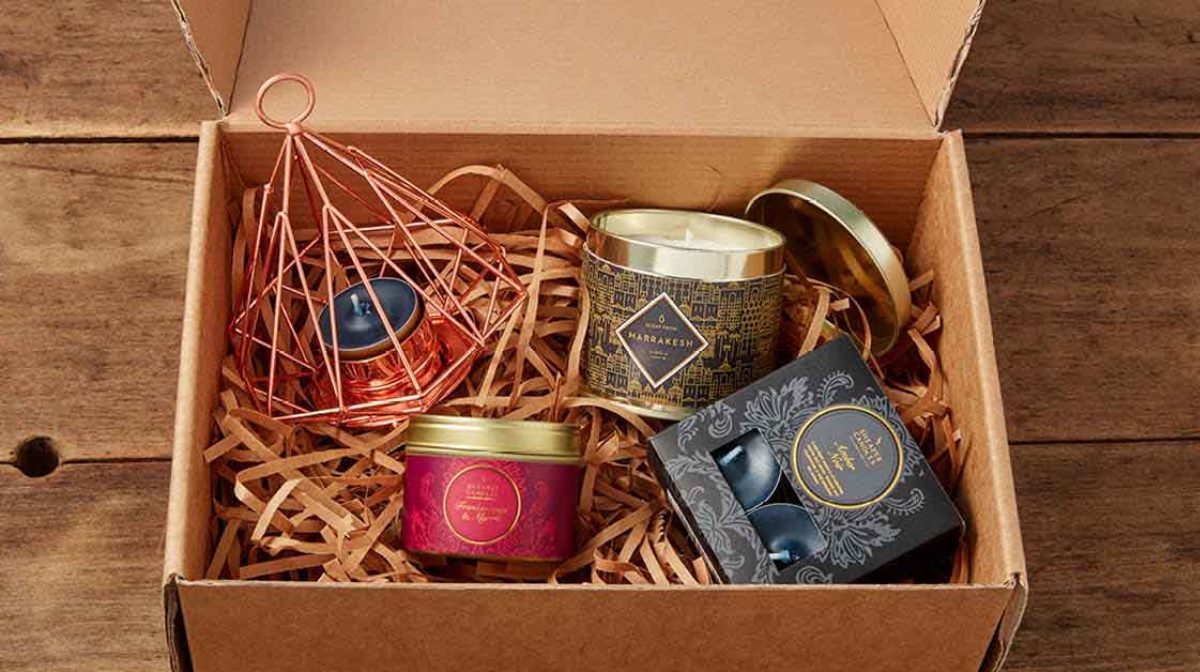 So far, on this Scent From journey, we have visited Marrakesh, Stockholm, New York, The Alps, Paris, Bangkok and Barcelona. These themes were picked based on a mixture of season and intrigue. With each new theme we will explore on this blog the basis for our selections, and bring you interviews with our chandlers (candle-makers to you and me!), buyers and writers to give you an overall sense of each destination.
'I wish you could smell these candles! Scent From is a great box if you love candles and it makes a terrific gift!'
Previously in Scent From
Many of our previous candle boxes are now available to buy as one-off gifts. All those still available can be found in our Scent From So Far blog post and also on our Gift Boxes page. Scent From Reviews So Far is our handy distillation of feedback received so far.
How do I join the Scent From journey?
If you would like to book your ticket to travel with us on our themed scented adventure, please follow these steps:
Step 1
Select a subscription from 1 month recurring, 3 months, 6 months or 12 months. When you select a longer fixed-term plan, you will benefit from greater discounts. All options include free delivery.
Step 2
Each month, you will receive a carefully curated selection of candles and accessories with a minimum combined value of £30. We'll write you to let you know when your box is on its way.
Step 3
If you've enjoyed your Scent From journey, share this with your friends and family! What did you enjoy, what would you like to experience next time? Tag @scentfromofficial and use the hashtag #scentfrom to let us know!