Congratulations gifts are a great way of rewarding a friend, colleague or loved one for a significant achievement.
Whether it's getting a new job, a promotion or a graduation – they're a great way to celebrate good news and emphasise landmark accomplishments.
It can sometimes be difficult to come up with a celebratory present idea to congratulate the person in question, but all of that ends here.
You can share the jubilation and make their day that little more special with a congratulations gift from IWOOT.
What do you get someone for a congratulations gift?
Different to a birthday or Christmas, many can find it tricky to come up with an idea for a congratulations gift, but in reality there's a huge number of options available.
Congrats presents can range from anything from humorous novelty gifts and alcohol right through to experience days – the perfect way to unwind and let off some steam after putting in lots of hard work to get that promotion or graduation!
Below we've selected a real mixed bag of present ideas for a range of different people and occasions – whether it's a new job, promotion, graduation or celebrating academic excellence.
A gift to say well done will make your friends hard work all the more rewarding and congratulate them in your very own way.
Best promotion, new job, graduation and congratulations gift ideas:
1.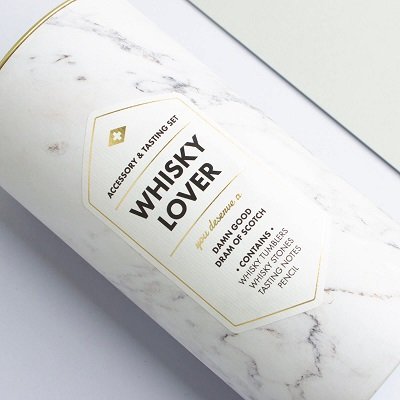 If you're buying for a Whisky lover then you won't find anything much more suitable than this. Celebrate achievement with this kit for ultimate Whisky fans which includes whisky stones, premium glasses and more. This'll make those special toasts and celebratory scotches that little more satisfying.
2.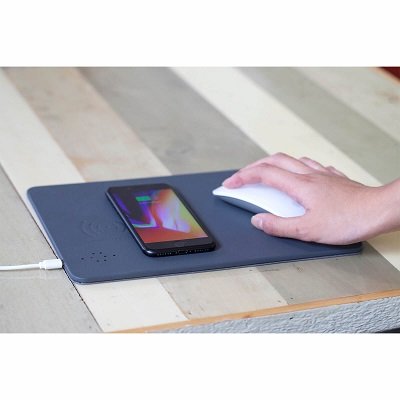 Perhaps the person you're buying a gift for is just starting a new job or getting a much deserved promotion, then this quirky desk accessory could prove to be the perfect present. This mouse pad looks pretty slick but it also wirelessly charges your phone – super impressive. This will definitely make them the envy of their colleagues.
3.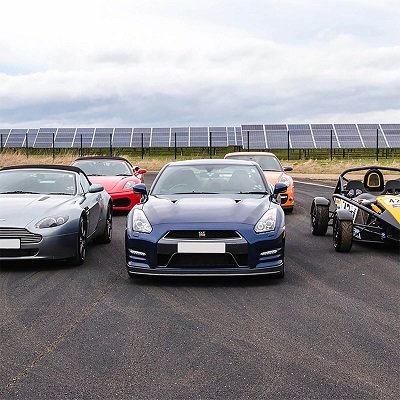 If your friend has worked hard to get a new job or a family member has gone above & beyond to graduate with great results, then sharing this experience day with them will definitely make their efforts worthwhile to say the least. This ultimate driving experience allows you to choose from Ferrari's, Lamborghini's, Aston Martin's and much more in what's bound to be a superb day, count me in.
4.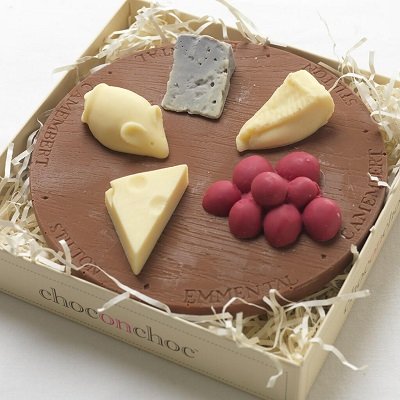 What is better than a cheeseboard? Erm, try a Belgian CHOCOLATE cheeseboard! This godly creation features a milk chocolate board, white chocolate brie & grapes and much more. This is the ultimate indulgent treat and as if this couldn't get any better, it's presented in a pretty sleek box – a perfect present. Is it just me or is anyone else hungry?
5.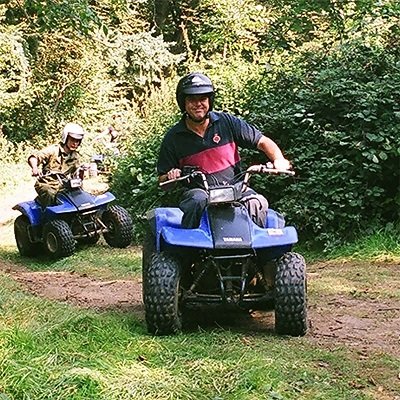 If supercars aren't your thing (erm, what?) then this has to be the answer. Get the adrenaline pumping with this quad biking experience for you and your special other. This off-road adventure will see you fly through muddy tracks and have a lot of fun in the process. A little bit different to the office or university library right?
If you're looking for a practical congratulations present then you're going to struggle to find something more effective than this. This premium notebook doesn't only look professional but it's also waterproof, meaning that not even rain can stop you in your way. A solid promotion or new job gift.
7.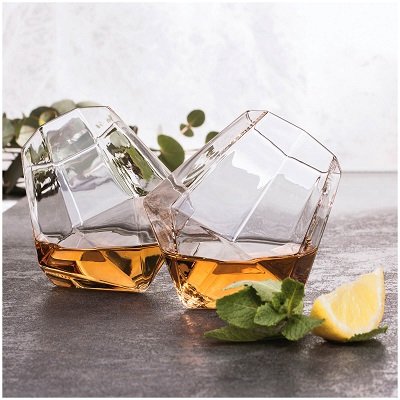 So you're celebrating some fantastic news with one of your favourite drinks and people, why not do it in style? Well, these classy diamond glasses will certainly enable you to do so. Standing at an angle which enables a full body of flavour when enjoying your favourite spirits, they really do look great and take your drinks to the next level. And as if that wasn't enough, they're presented in a fantastic box making them ideal for gifting.
8.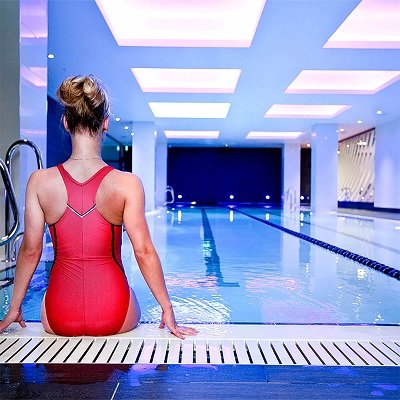 What better way is there unwind, relax and fully take in the sheer size of the accomplishments that you've achieved than a pamper day. This ultimate package with Virgin Active will make all those long days working hard worth it, featuring a range of massages along with access to the pool, sauna, steam room and much more. This tranquil setting will have the pair of you feeling reborn and it's a superb way of congratulating a friend or family member.
9.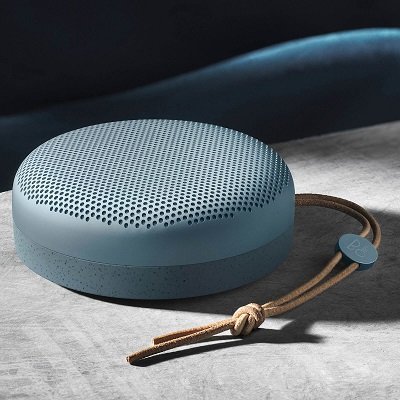 Is the person you're buying for a big music fan? Then this Bang & Olufsen premium Bluetooth speaker will take their audio experience to a complete new level. This sounds great and with it being portable, you can enjoy it in any room in the house, on the move, at festivals – you name it. It's made to resist conditions and it looks pretty cool on the eye. Oh and one more thing, it has a 24 hour battery – if only my phone was the same.
10.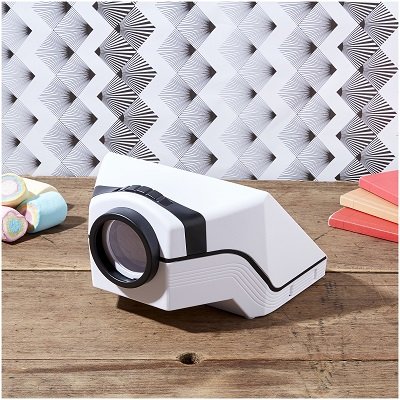 Whether we admit it or not, we cannot live without smartphones. They've become a core part of our lives and they're always improving in innovative ways. But one slight issue can be the size of their screens, which can be pretty annoying when watching videos. Well, all of this is now a thing of the past with a smartphone projector. This wonderful device enlarges your display to create a new viewing experience up to 40″, blimey.
11.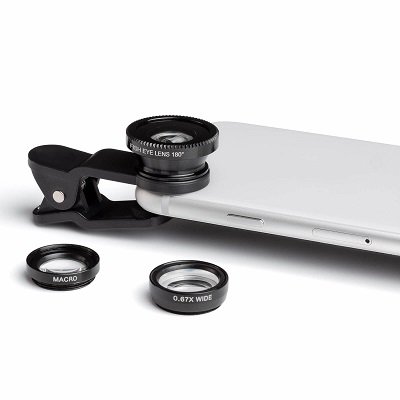 The development of cameras within smartphones has made us all budding photographers. Everyone is trying to get that perfect picture for the 'gram or using Huji to elevate their images, but this accessory trumps all. Coming with three different lens', this kit enables you to take photos like never before, perfect for capturing important moments and holidays.
12.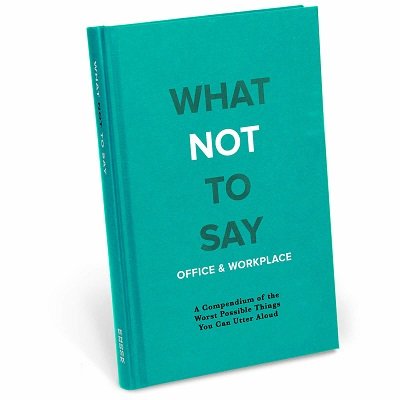 So you're buying for someone who's just landed a fantastic new job that you're desperate for them to succeed in, so this gift could be what you're looking for. This book gives a collection of 610 things that you should never, ever say at work! This hilarious hardback shares some outrageous phrases and funny responses but please stress to them that these are things NOT to say – we don't want any accidents!
Check out our Gifts for all things birthdays, anniversaries, weddings, graduations and more.