Moving into a new home is a huge deal, giving you the chance to celebrate with your friends and family in your swanky new pad (and get a lot of lovely housewarming gifts in the process).
Housewarming gifts can be really thoughtful presents, they're a great way of welcoming someone into their new home and they can serve a whole range of purposes – ideal for those lucky recipients.
Moving can be a real stressful and daunting prospect, requiring an awful lot of work to shape your house/apartment into your dream home.
Finding that ideal place requires a lot of scouting and it can also lead to annoyingly large amounts of DIY which nobody likes – so celebrating a loved one's success with a new house gift is a great way to welcome them.
Housewarming gifts are a great way of rewarding your friend/family members hard work after all the trials and tribulations of finding their new home. It really is the thought that counts when it comes to these presents which makes them pretty important.
What are the best gifts for a housewarming?
When you're looking for a unique housewarming gift, it's the thought that counts.
There's a huge array of potential present ideas around but it's important find something thoughtful that will help your friend or family member settle into their new home.
Moving into new digs is always really exciting and getting a meaningful gift for them will make their housewarming party that little more special.
Practical items that really make a house a home such as lighting, candles, soft furnishings, clocks and trinkets are always a great route to go down – along with alcohol related gifts that are always really popular!
So with all this in mind, here at IWOOT we've selected 11 new home gifts that we'd be more than happy to receive next time we move (hint, hint).
There's always something we forget when moving so practical housewarming gift ideas are always a good route to go down. Scroll to see what we like and check out our Homeware Accessories for more inspiration.
11 Housewarming Gifts:
1.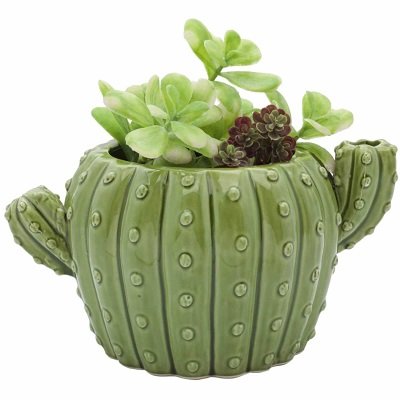 Turning a house or an apartment into a home can take some real finesse. But one way of doing this is by adding colour and nature with plants. Not only will they make your surroundings prettier, the smell and vibe they give off can really transform a room. It's also important to show them off in a funky way and it doesn't get much better than this eye-catching cactus flower pot. This ceramic pot differs to your standard vases and we're sure it'll get a lot of compliments in any room of the house!
2.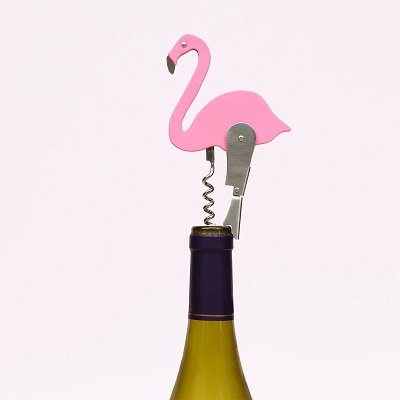 If your friend is planning on having a housewarming party then there's a pretty good chance that they enjoy the occasional glass of wine. Well, imagine if they forgot a corkscrew when moving their things across? IMAGINE… But with this quirky flamingo corkscrew, those worries will be no more. This will allow your friend to enjoy their wine in even more style and it'll make a neat little addition to their home.
3.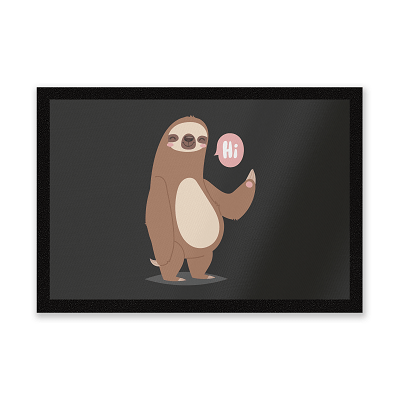 No one wants muddy footprints on their floor and they can be avoided with this quirky entrance mat. A doormat is one of the first impressions that people can have of your home and we think this present would go down very, very well. Sloth's are just great and this little fella will welcome you and your guests home with a cute smile and wave – what a guy. A real practical and thoughtful new home gift.
4.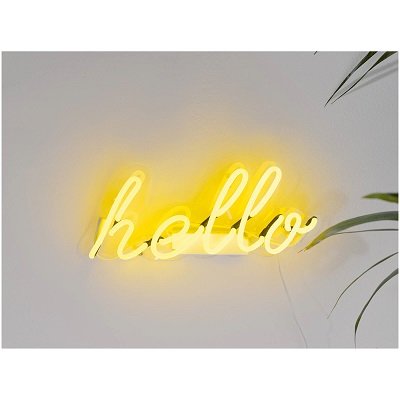 Lighting gifts are always a good route to go down and we're expecting this to be incredibly popular. We love neon lights here at IWOOT and this yellow 'hello' sign is certainly right up our street. This is a must have when it comes to home decor and it will look particularly good in a new home as you welcome friends and family to your housewarming party.
5.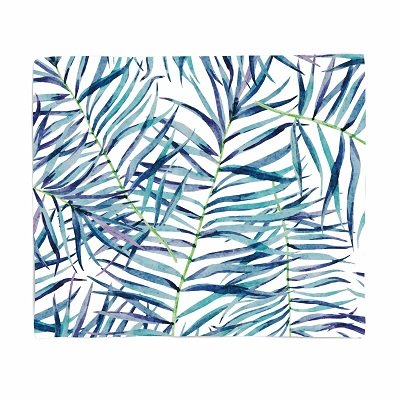 At the heart of every good home there's soft furnishings that make it super cosy – one of which are blankets. These add warmth and comfort to any room & they're perfect for those cold nights binging on Netflix. So a quality blanket is bound to go down a treat as a new home gift and here at IWOOT we have several cool designs. One of which is this blue leaf fleece blanket which is both stylish and comfy, the ultimate home accessory and a thoughtful housewarming gift for couples.
6.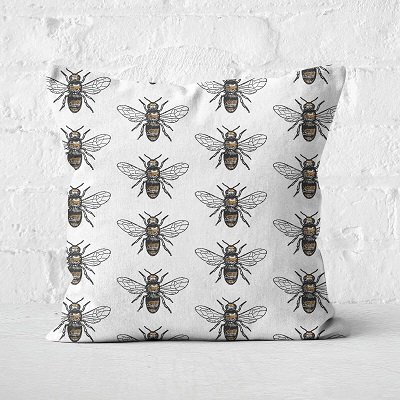 Along with blankets, cushions are also a vital home accessory and they're very important for those nights when you want to get back and relax. Good cushions go hand-in-hand with the sofa and this bee inspired design will have you feeling super snuggly in no time. Available in three different sizes and soft touch for extra comfort, this will sure make a great moving in gift.
7.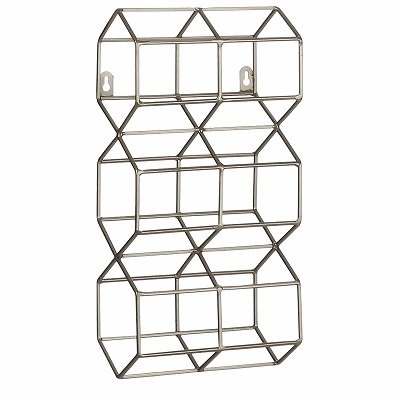 This cool contraption allows you free up valuable storage space and add something a little extra to your kitchen. Designed for hanging onto a wall, this metal frame can store three bottles of wine horizontally and will make a great accessory for the kitchen. And also more importantly, it makes those bottles of wine easier to reach!
8.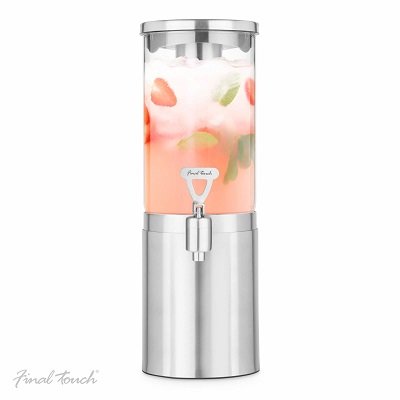 One of the best things about being a home owner is that you can pretty much do what you want with your house. Buying cool things for it is really fun, especially when it comes to kitchen gadgets. There's loads of great little accessories you can get for this room and one that'd make a great housewarming gift idea is a drinks dispenser. This stainless steel construction sits on your counter and can store up to 1.75l of drinks at the perfect temperature – ensuring maximum refreshment.
9.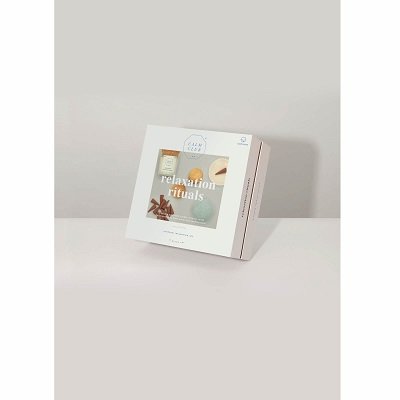 The stress and demands of moving can really take their toll so it's important to sit back and relax once you're finally settled into your new home. So we're sure that this housewarming present will go down an absolute treat. This will help create a zen palace at home and make all their stresses seem a million miles away. The kit includes scented bath bombs, soy wax candles, sandalwood scented incense and baoding balls – a thumbs up from us.
10.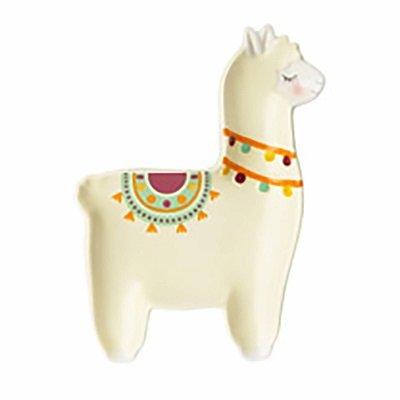 Trinkets make cool little new home gifts and we absolutely love this one. They're good for storing valuables, such as jewellery and keys and you can also have a bit of fun with them in the process. This funky number comes in the form of a llama and it is fantastic. Featuring bright colours and an eye-catching design, this will certainly make a great present.
11.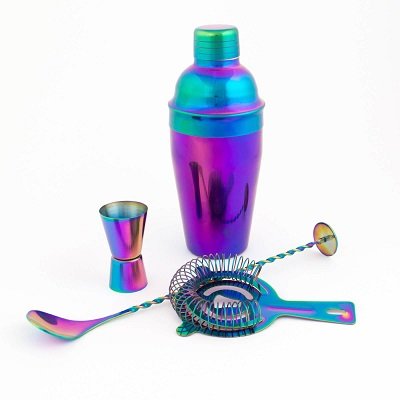 Get your friend ready for their housewarming party with this vibrant cocktail set that'll provide a welcome addition to the kitchen. Including a cocktail shaker, measuring jigger, a strainer and a swizzle spoon, they'll be able to conjure up those pina colada's and espresso martini's in no time.