They can be the smallest of Christmas presents, but a good Christmas stocking filler can make a big impact at Xmas.
These smaller Christmas gifts come in a range of sizes and can serve a range of different purposes. The best stocking fillers can be quirky, funny, novelty or meaningful and they can come at a much cheaper price, check out our 3 for £20 stocking fillers offer for example.
They're ideal for family, friends, partners and work place colleagues when it comes to finding that perfect secret santa gift.
So whether you're searching for the best stocking fillers for him or her, we've got you covered here at IWOOT.
We're spreading the festive cheer and we're sure that these great small gift ideas will put a smile on his and/or her face.
Best Stocking Fillers For Him: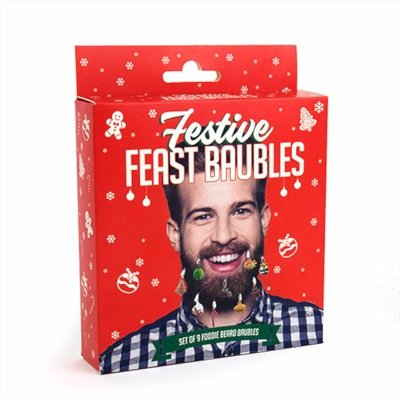 What better way is there to get your dad, brother or men in your life in the festive spirit than with these quite magnificent baubels? These quirky decorations will clip on his beard and he's going to look the part on Christmas Day – we're sure he'll love them. And at under £10, we're sure that this is a gift that you'll also enjoy for more reasons than one!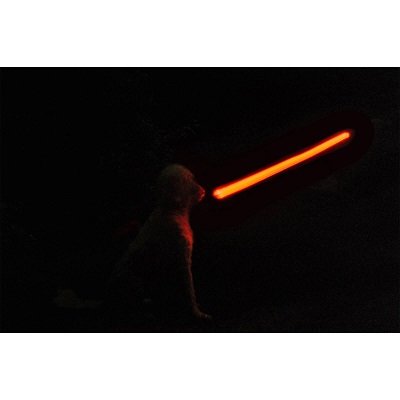 Dogs are a mans best friend right? So combine their love for their pooch along with the vast Star Wars universe and you'll unearth this godly creation that is out of this world. He can now walk his dog like Darth Vader with this incredible lightsaber lead. Coming in red like the Sith Lord's weapon, its LED's glow red and it even makes lightsaber noises – it's bloody brilliant. So if you know someone who's at one with the dark side of the force, then this is the gift for him.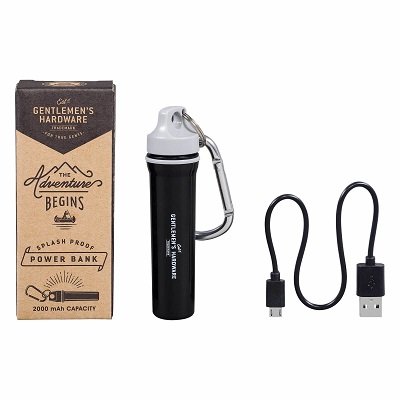 If you know a guy who loves an adventure, then we may just have the perfect practical present for him. He can ensure that his phone never runs out of juice when he's out on his travels with this cool powerbank, but this isn't any ordinary portable charger. This bad boy is waterproof and it also comes with a handy caribiner to attach it to your bag – do small gift ideas get better than this?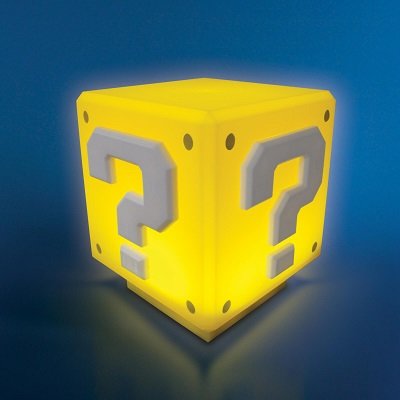 Everyone loves Mario, especially Super Mario. This game is an absolute classic and it's still huge today, we're still digging out the SNES and playing it regularly! And if you know someone who's a mega fan of this Nintendo classic then we have something that'll be right up their street. Get the nostalgia flowing with this question block light, featured on both Super Mario and Mario Kart, it even features official game sounds – wow.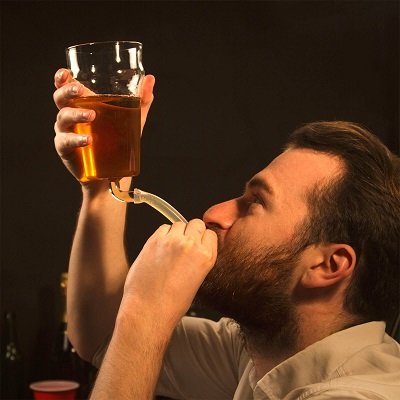 Christmas is all about over-indulging, family time and drinking lots of alcohol. We love a Bailey's (or two) over the festive period but if you know a guy who enjoys a beer, then this gift is going to provide a lot of fun on Xmas Day. Simply fill up this glass with your beverage of choice and let loose with the bong at the foot of it – there's definitely going to be some fun had with this on the 25th.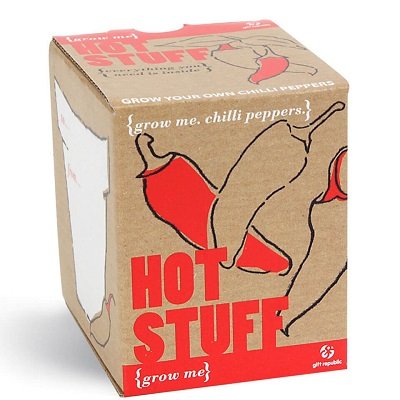 We all know someone who thinks that they can handle the hottest of foods and they absolutely love to brag about it. Well, this Christmas you can test them to the max. The 'Grow Me' Hot Chilli Pepper kit is the perfect present for those who think they can handle the heat. It allows them to grow their own chilli pepper and enjoy it at their hearts content – perfect for when a meal needs a little extra kick.
Stocking Filler Ideas For Her: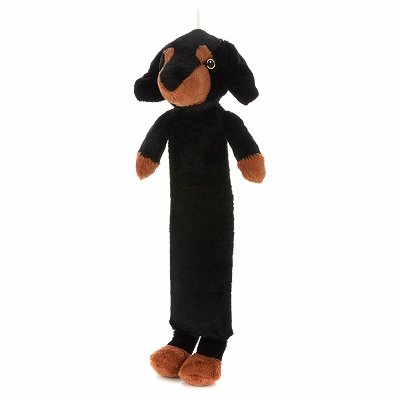 Those cold winter nights in the build-up to Christmas can be brutal and here at IWOOT, we think we have the perfect thing to fight that. Nothing is more loyal than a dog and this little guy will certainly warm up those evenings. This extra long hot water bottle comes in the shape of a sausage dog, adding heat and a generous heap of cuteness to the lucky recipients room. A superb stocking filler for her, but it's also one we wouldn't mind either (hint, hint).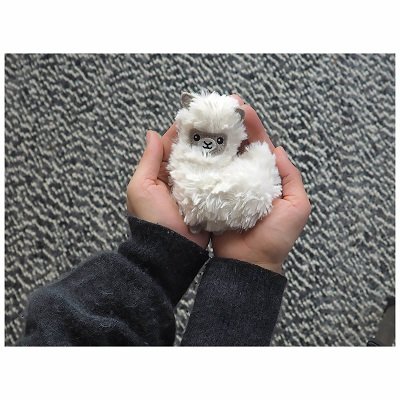 Another warm, cosy product and it's another one that we absolutely love. Help your hands battle against the heat with this adorable, pocket sized llama that's fully microwaveable. And if that wasn't enough, he's also infused with 100% natural lavender – so not only are you going to be warm, you're also going to be enjoying his scent. A great small stocking filler idea.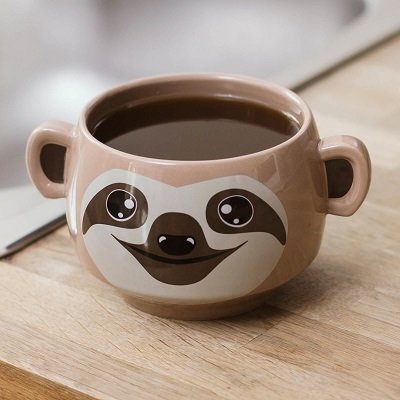 Do animals get more chilled than sloths? These guys are the very definition of laid back, so what better way is there to kick back and relax after a long day or enjoy your coffee break with one? This sloth mug will brighten up the lucky recipients kitchen with it's one-of-a-kind design and we're sure that it'll be a great present on the 25th.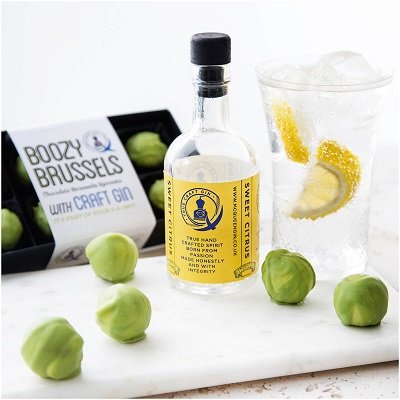 It's fair to say that the majority of us aren't particularly big fans of Brussel sprouts. We're often forced to have them on our Christmas dinner because they're traditional and let's be honest, they're not the best. But here at IWOOT we have some sprouts that may just appeal to the masses. Our 'Boozy Brussels' will provide the ultimate treat on Xmas Day as they're infused with brilliant craft gin – suddenly sprouts sound good right? And as if that wasn't great enough, they're also made from chocolate – one of the ultimate stocking fillers.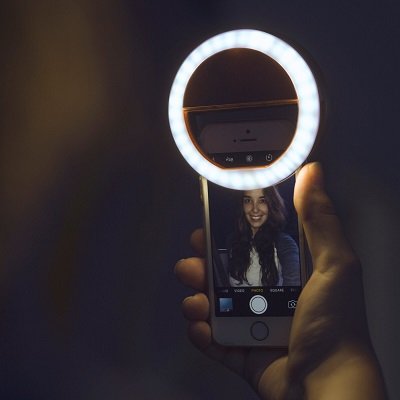 We all know that someone who loves a selfie, whether it's your girlfriend, your sister, a friend or even yourself. Finding the perfect lighting can be a little difficult sometimes to get that perfect shot, but you can now make all of those problems a thing of the past with this unique smartphone accessory. Simply clip this ring light onto the front of your phone and the 36 LEDs will have you glowing in no time. Perfect for those Christmas selfies, or should we say elfies.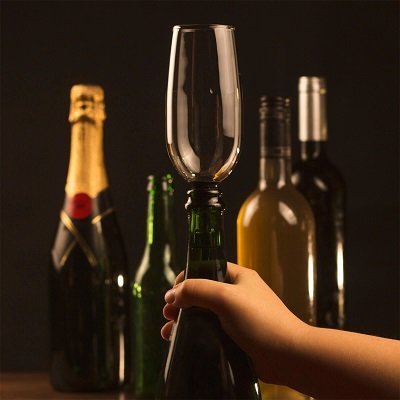 We all enjoy the occasional tipple at Christmas, but this present idea re-defines that. Ensure that your glass never runs dry over the festive period with Bottomless Bubbles. This novelty fluted glass slots into the stem of your bottle of prosecco or champagne and looks pretty hilarious if we do say so ourselves. A great secret santa gift or stocking filler, we're sure it'll provide plenty of laughs.
Check out our full selection of Stocking Fillers perfect for friends, family & Secret Santa.