A vision of café-quality coffee crafted in your kitchen is realised this week: welcome to our introduction to the superlative Sage by Heston Blumenthal the Oracle coffee machine, now available on IWOOT.
Video source: YouTube
What is Sage by Heston Blumenthal the Oracle?
Sage by Heston Blumenthal the Oracle is, first, Sage Appliances' flagship, non-commercial, ultra-premium, bean-to-cup coffee machine. Secondly, Sage by Heston Blumenthal the Oracle is one of the longest names a coffee machine will likely ever have: we'll call it the Oracle from now on! The Oracle is an automated all-in-one coffee machine aimed at arabica acolytes looking to craft commercial quality coffee in the comfort of their kitchen.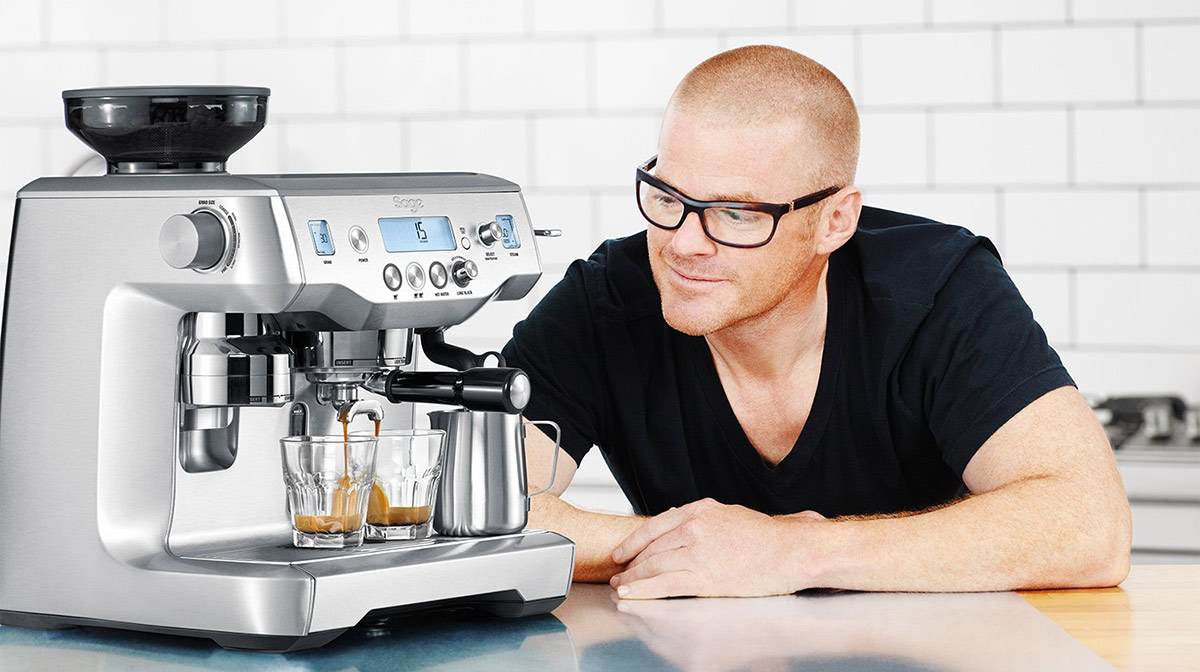 Photo source: IWOOT
What's so special about the Oracle?
Because Sage Appliances have automated the most difficult stages in the coffee-making process, the Oracle knows how to craft your perfect java drink.
The Oracle's integrated conical burr grinder grinds, doses and then tamps the commercial standard of 22 grams of coffee per shot directly into the filter handle basket. A commercial-quality Over Pressure Valve prevents bitter flavours by increasing and decreasing the maximum pressure through the shot as required for an even extraction.
Precise espresso extraction
Water is distributed at exactly the right temperature at each stage due to dual stainless steel boilers and custom digital temperature control.
This feature delivers a double espresso shot and then, separately, through a purpose-built spout, pours hot water into the drink, which prevents over-extraction of the espresso.
If you drink latte (less-textured) or cappuccini (more-textured) coffee, then the Oracle will also, with a dedicated boiler, simultaneously steam your milk and produce quality micro-foam essential for creating latte art. All you have to do is pour the steamed milk into your brew.
Everybody loves the taste of good coffee, but maybe they don't want the complexity of learning to be a barista.
Phil McKnight, Sage Coffee Guru
In November, IWOOT plans to met the Oracle in the flesh and realised café-quality coffee in our kitchen: find out what we learnt here!