When it comes to finding that special present for someone, there aren't many people more important than your best friend.
This person has stood by you through thick and thin & is there for you no matter what, so when it comes to the big occasions occasions they're definitely deserving of a meaningful gift.
I don't know about you but relationships with friends can be really varied. Some you have serious conversations and moments with, whereas some are just downright silly (myself included) which means you can enjoy lots of laughs together. But at the end of the day, you're always there for each other.
They deserve a lot of credit for putting up with you at your best and worst moments, which makes coming up with that perfect best friend gift idea all the more important. A gift card just won't cut it here, they deserve better.
Gifts for Best Friends
This all comes down to the kind of relationship that you share with them and what their interests are. As even though this is a person that you possibly know better than anyone, it can be difficult to figure out what they'd really want.
They may like something practical and useful that will come in handy during their busy lives, be super into their travelling adventures or just want some laughs with a funny novelty gift.
Things that the two of you can share together are also a good route to go down too, with gifts such as games and experience days always a great shout.
Whatever it is, at IWOOT UK you'll find some of the ultimate in best friend gift ideas that'll make their day and keep you in their good books. Below we've listed 12 of our favourite present ideas for this special person – both big and small – that'll put a smile on their face.
Best Friend Gift Ideas
1.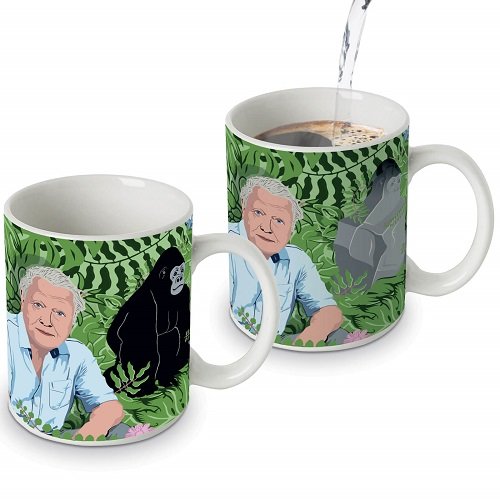 Mugs are always a solid route to go down when it comes to coming up with present ideas and this one seriously takes some beating. This features the worlds favourite natural historian & national treasure Sir David Attenborough along with Koko the gorilla and if that wasn't good enough, it's a heat changer. Your best friend will certainly look the part at home or work with this.
2.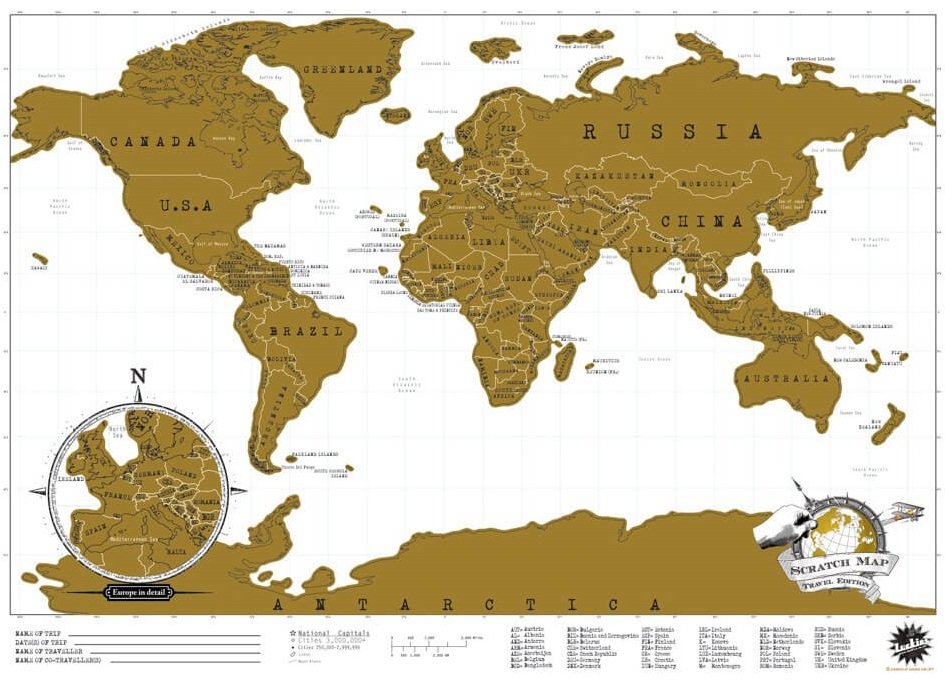 Does your best friend see themselves as something of a traveller? Then this could well be the gift for them. A scratch map gives you the perfect way to keep a tally of all the countries you've visited and it also makes a pretty cool addition to the home. This gives your friend the chance to showcase their adventures and it looks pretty cool when framed, a great best friend gift idea.
3.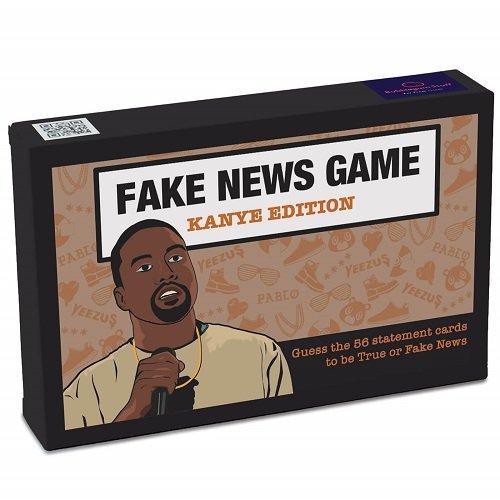 If the pair of you enjoy playing games together then this Fake News card game will be right up your street. Test yourself on statements made by the bizarre but brilliant Kanye West from over the years, deciding which are true or actual fake news. It's much harder than it sounds, trust me! This gift idea for friends will have the pair of you saying Yeezus in no time.
4.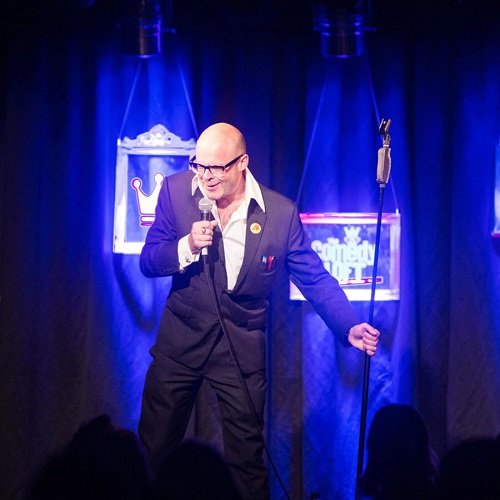 You and your best friend may love comedy and if yours isn't quite up to scratch (I obviously don't have this problem) then going out and enjoying a night of humour together will be great fun. This experience day package will get the pair of you entry to see some of the UK's finest stand-up comedians do their thing on stage – maybe some of it will wear off on you so you can provide the laughs next time?
5.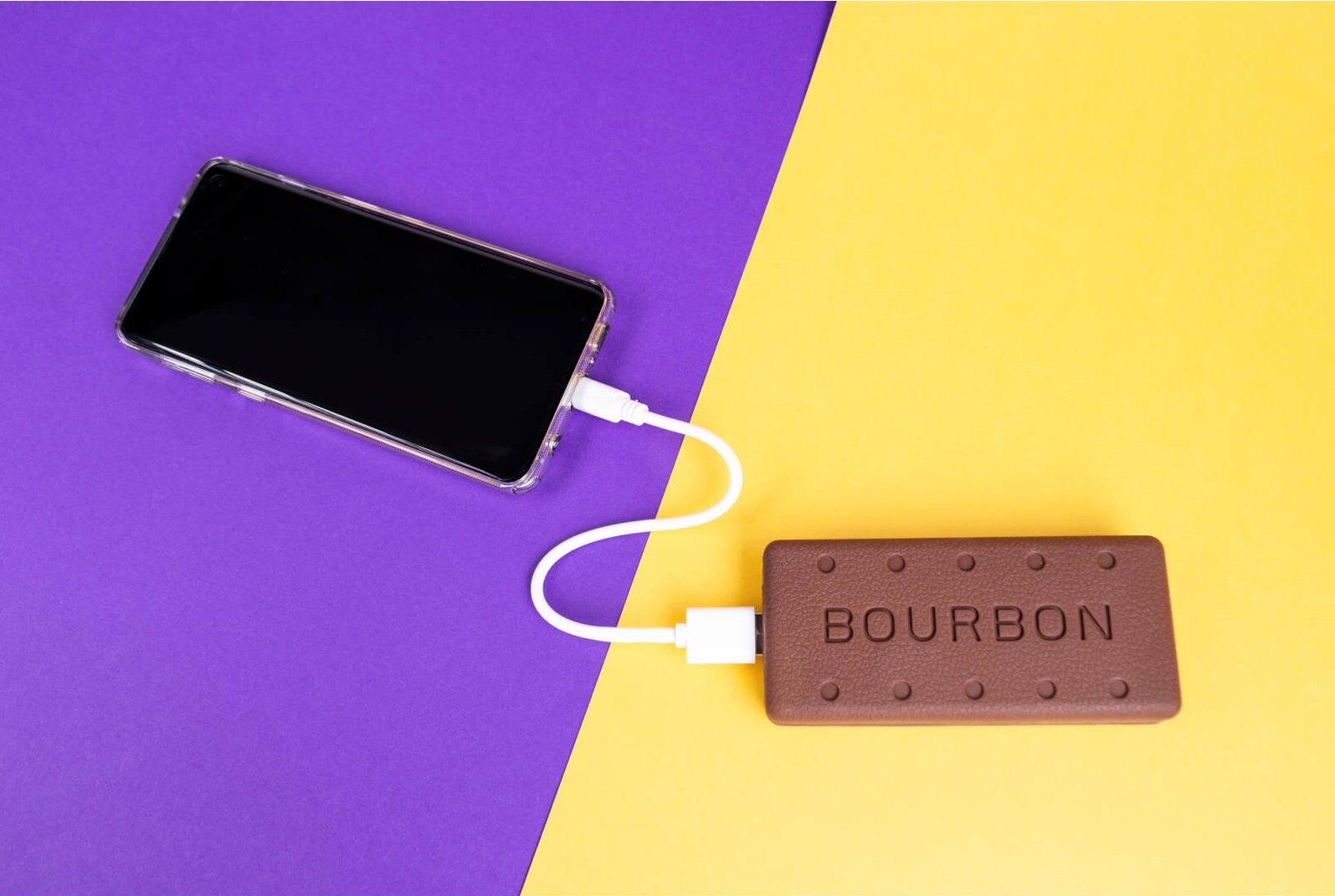 Is your best friend one of those people who's phone ALWAYS runs out of charge and has to bung your portable charger? If so, I can totally relate to you. But you can make this a thing of the past with this funky power bank which is like no other. What better way is there to charge your phone with than with a Bourbon? Definitely one of the elite biscuits in the tin.
6.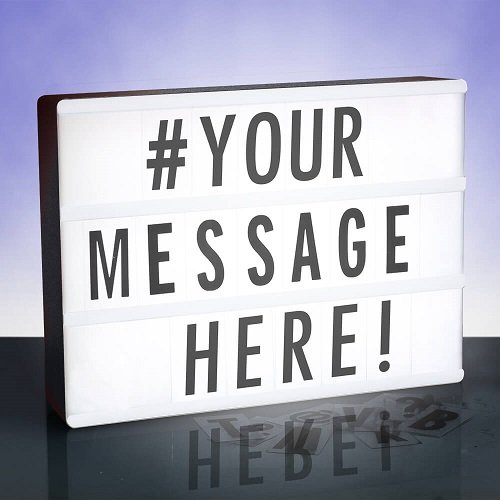 A classic gift and one that your best friend can personalise to their hearts content. Lightboxes make a great addition to any room in the home and they're completely customizable, allowing you to write any message you'd like – regardless of what it is! But with this remote control lightbox you can also choose from 12 colours on top of that, blimey.
7.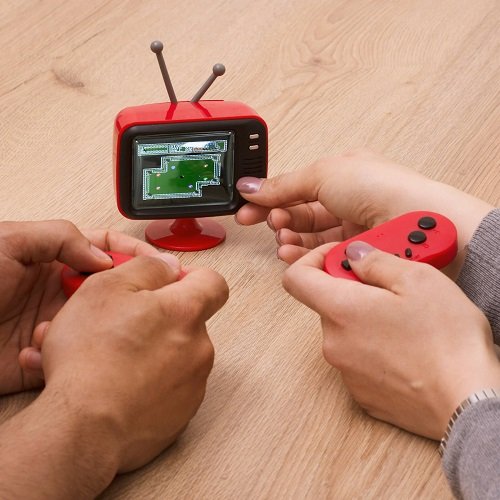 Things are always better when they're mini right? Well you can re-live tonnes of video game nostalgia with this brilliant retro mini TV console which includes over 300 games, 84 of which are two player. Coming with two pads, this will provide an awful lot of fun but if the pair of you are competitive then things may get out of hand!
8.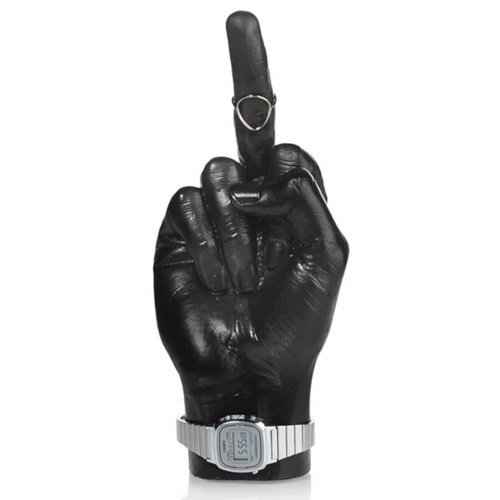 Another great addition for the home comes in the form of this giant finger sculpture that to say the least, certainly grabs attention! A useful accessory for your bedroom for keeping jewellery safe, it also means you're kinda swearing at your friend when you're not with them – there is no escape!
9.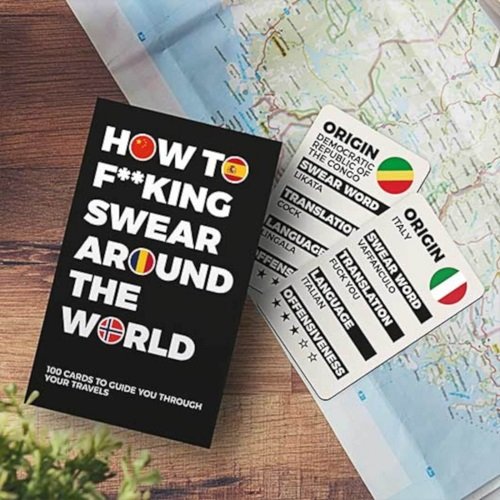 If your best friend sees themselves as something of a traveller, then this could be the ultimate present for them. These useful cards are an educational tool that allow your mate to learn how to swear in various countries around the world. With no fewer than 100 cards, your friend will be a multi-lingual curser in no time and we're sure they'll thank you for it. One of the best gift ideas for best friends.
10.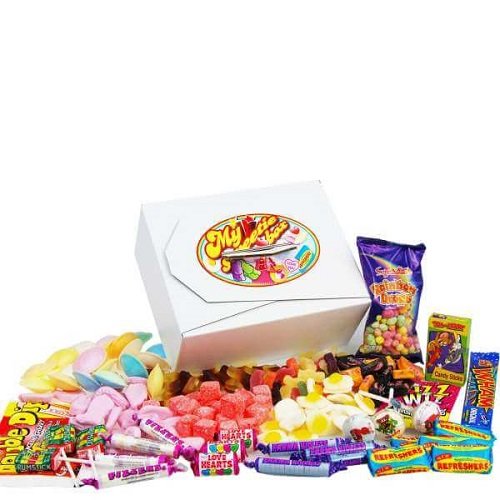 The best birthday gifts can often be the old school ones and this will certainly provide plenty of nostalgia for your best friend. This retro sweet box includes 18 different classics that'll transport them back to a different era – lets just hope that they share them with you! Drumsticks for me please…
11.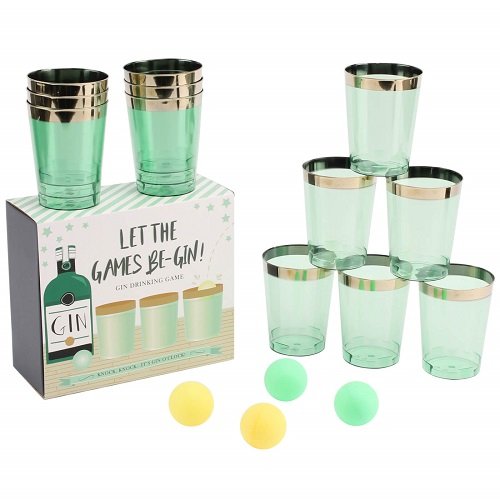 You and your best friend probably have some great alcohol induced stories so why not add some more with Gin Pong? Present ideas don't come much more fun than this and it'll certainly get the competitive edge between you and your mates flowing. Perfect for birthdays or any occasion for that matter, gin pong might appear a little more sophisticated than beer pong but the same rules apply – win and get your opponents wasted. Alcohol related presents are surely the ultimate friendship gifts right?
12.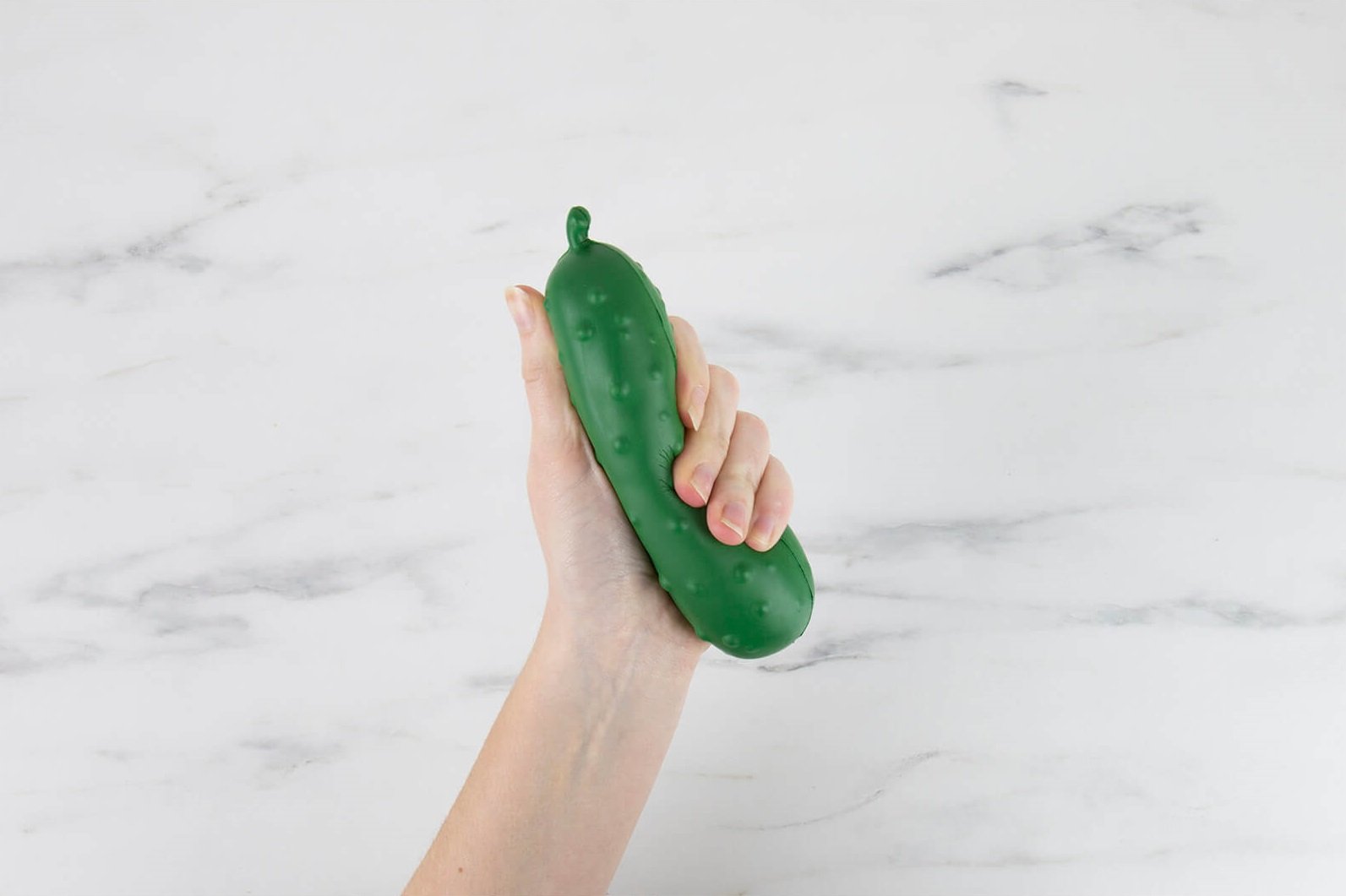 As far as random gifts come, they don't come much more ridiculous than this. Get your friend out of any pickle this brilliantly designed Stress Pickle. If your cringe cheesy jokes and puns are getting too much for them then they now have way to outlet that frustration – but that doesn't mean you should stop telling them! A quality present for your best friend.
For more quirky present ideas and inspiration check out our selection of Novelty Gifts.