Shopping for that perfect sweater during the festive period can be stressful, so we've put together 10 of the best Christmas jumpers to make things that little bit easier.
Over the years Christmas sweaters have evolved from itchy knitted efforts from your Gran, becoming a must-have for your winter wardrobe. Their wild, quirky designs can often symbolise the Xmas period and they go hand-in-hand with terrible (but funny) Christmas jokes.
Xmas jumpers come in a range of styles these days and they're not just featuring reindeer or snowmen. You can get everything from Donald Trump to Star Wars Christmas jumpers these days and yes, they're as funny & ridiculous as you can imagine.
With the big day edging ever closer, now is the time to shop for that sweater and IWOOT UK's selection of festive fashion includes some of the best Christmas jumpers around. Featuring designs from huge franchises along with our exclusive designed by IWOOT range.
Best Christmas Jumpers 2020:
1.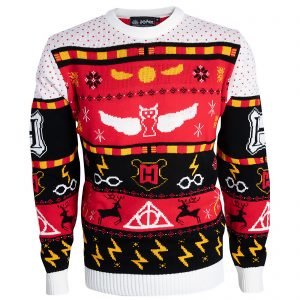 Christmas jumpers are all about being quirky, unique, one of a kind & the designers here at IWOOT have come up with something pretty special for all you Harry Potter fans out there.
We're not quite sure that we've ever seen something that fully epitomises Harry Potter and Hogwarts quite like this eye-catching creation which is going to one of the most popular garments about during the holidays.
This woolly winter warmer features Hedwig, the Golden Snitch, Harry's scar and much more which combine to create something pretty damn epic.
We're sure this one will go down a hit with all Potter fans and it's without a doubt a contender for the best Christmas jumper of 2020.
2.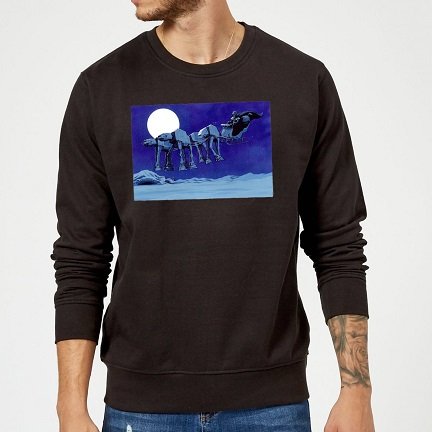 Ahead of the release of The Rise of Skywalker hitting the big screen just before Xmas, we have this fantastically designed Star Wars Christmas jumper that is a must for fans of the saga.
This captures the originality of Star Wars along with the festivities of the holidays, featuring Darth Vader orchestrating his slightly unorthodox sleigh which includes the iconic AT-AT's, as opposed to the reindeer – seems like they're not fans of Hoth.
A perfect piece of festive fashion for any fan of the franchise, our Star Wars Xmas jumpers are available to members of the First Order and the rebels fighting for the Resistance – we don't discriminate.
3.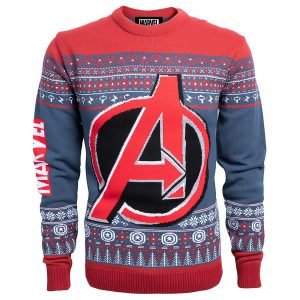 The Avengers may be protecting us all year round but even they take Christmas off and enjoy all the festivities around the holidays (we think) and we're pretty sure that each of them are kitted out in one of these bad boys.
Feast your eyes upon our officially licensed Avengers Marvel Christmas Jumper which is an absolute must-have for any fans of the MCU.
Featuring the Marvel logo and Avengers branding, Nick Fury wouldn't be seen during the Xmas period without one of these.
4.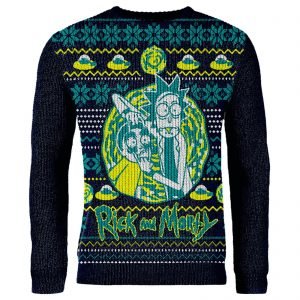 Christmas time means only one thing for many of us – it's time to get Schwifty. And what better way is there to do that then getting your hands on one these bizarre yet brilliant Rick and Morty Christmas Jumpers.
In typical fashion of this quirky grandfather & grandson duo, this festive garment is about as crazy as they come. Featuring Rick's ship, the famous portals and Morty's eyelids taking a bit of a pasting, you're going to struggle to find an Xmas jumper that's mad as this.
We've seen Rick turn himself into a pickle and now it's time to experience him as a festive sweater.
5.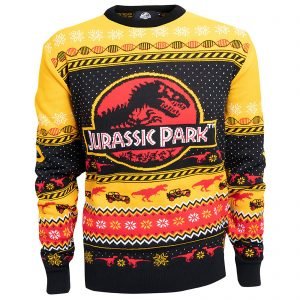 Do dinosaurs celebrate Christmas? Do T-Rex's struggle opening presents with little arms?  These are the things we need to know! There's plenty of questions to be asked but in the meantime, lets admire this great Jurassic Park garment.
A cult series deserves something special at Xmas and this Jurassic Park Christmas jumper certainly delivers. Featuring one of the iconic logo and some of those pesky velociraptors, this Xmas jumper is for super fans of the franchise.
So regardless of whether dinosaurs celebrate the holidays or not, you can soak up the nostalgia with one of the best Christmas jumpers for fans of this 90's classic.
6.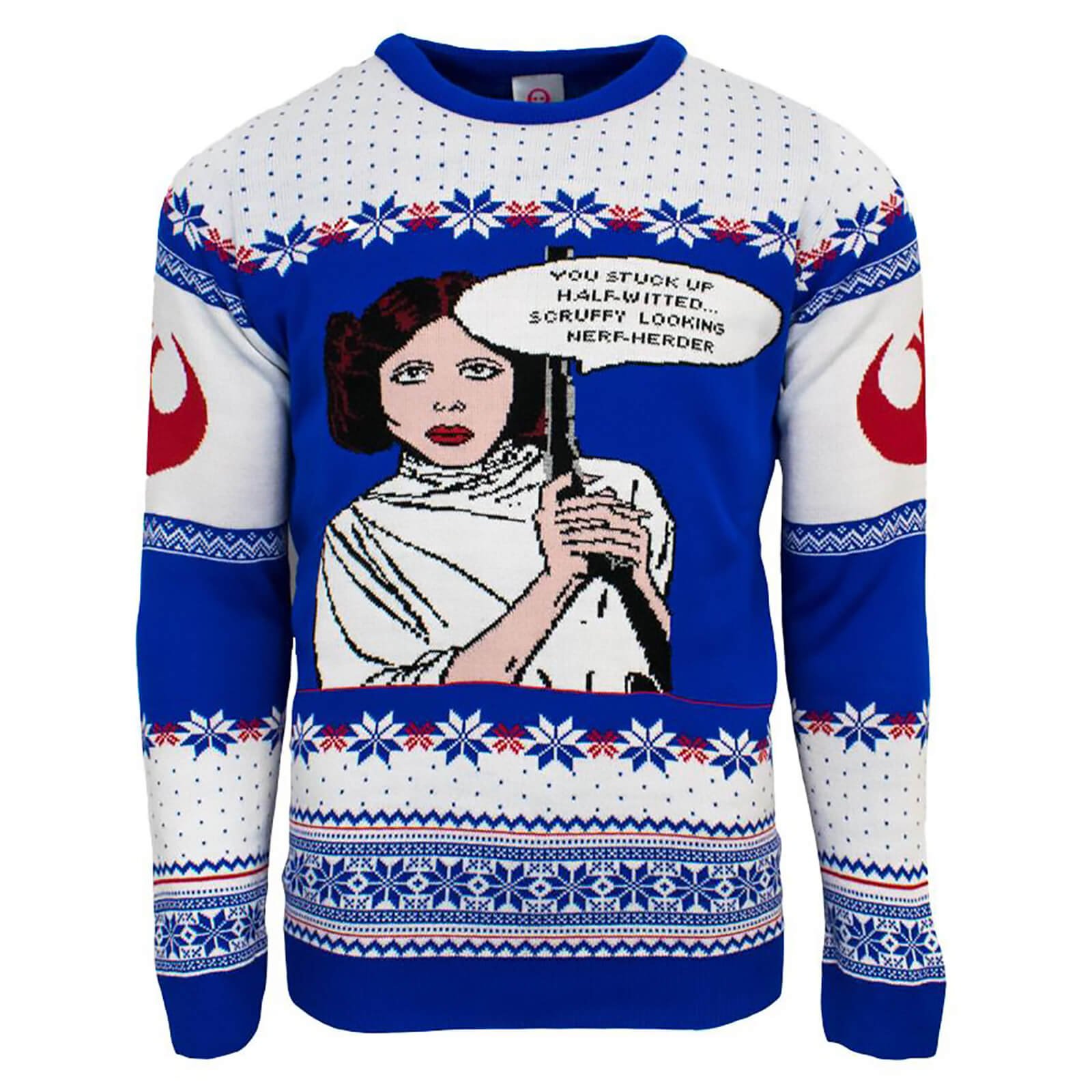 What kinda Christmas Jumper list would this be without a Star Wars entry?
The festive period is all about spending time with your friends, family and enjoying plenty of blockbusters together – not many come bigger than that of Star Wars. So if you're a huge fan of this classic series or know someone that is, then this may well be for you. However, just a quick disclaimer – if you're a stormtrooper or a member of the First Order it might not be, Rebel scum only.
Featuring the iconic Princess Leia and one of her most famous quotes – this will be THE jumper that's worn around the Rebel headquarters.
7.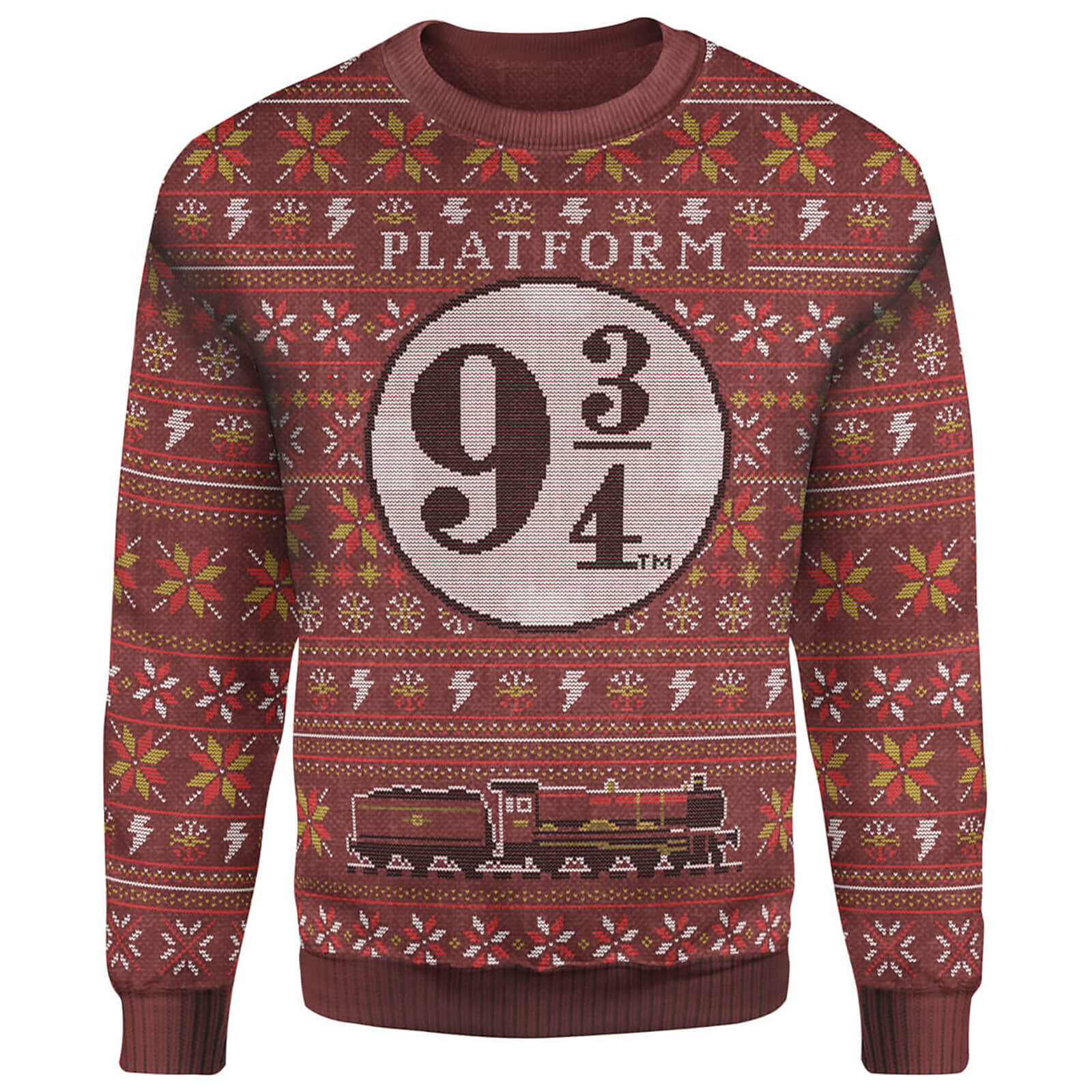 It's time for more Harry Potter and we're sure that this is another one that you're going to love.
This entry just screams out Christmas with it's subtle, festive design. It may not take you to Hogwarts but it's the next best thing, featuring both the famous Platform 9 3/4 sign and the train.
This maroon sweater may not be as shouty as some others in our list but it's certainly a classy addition to your winter wardrobe.
8.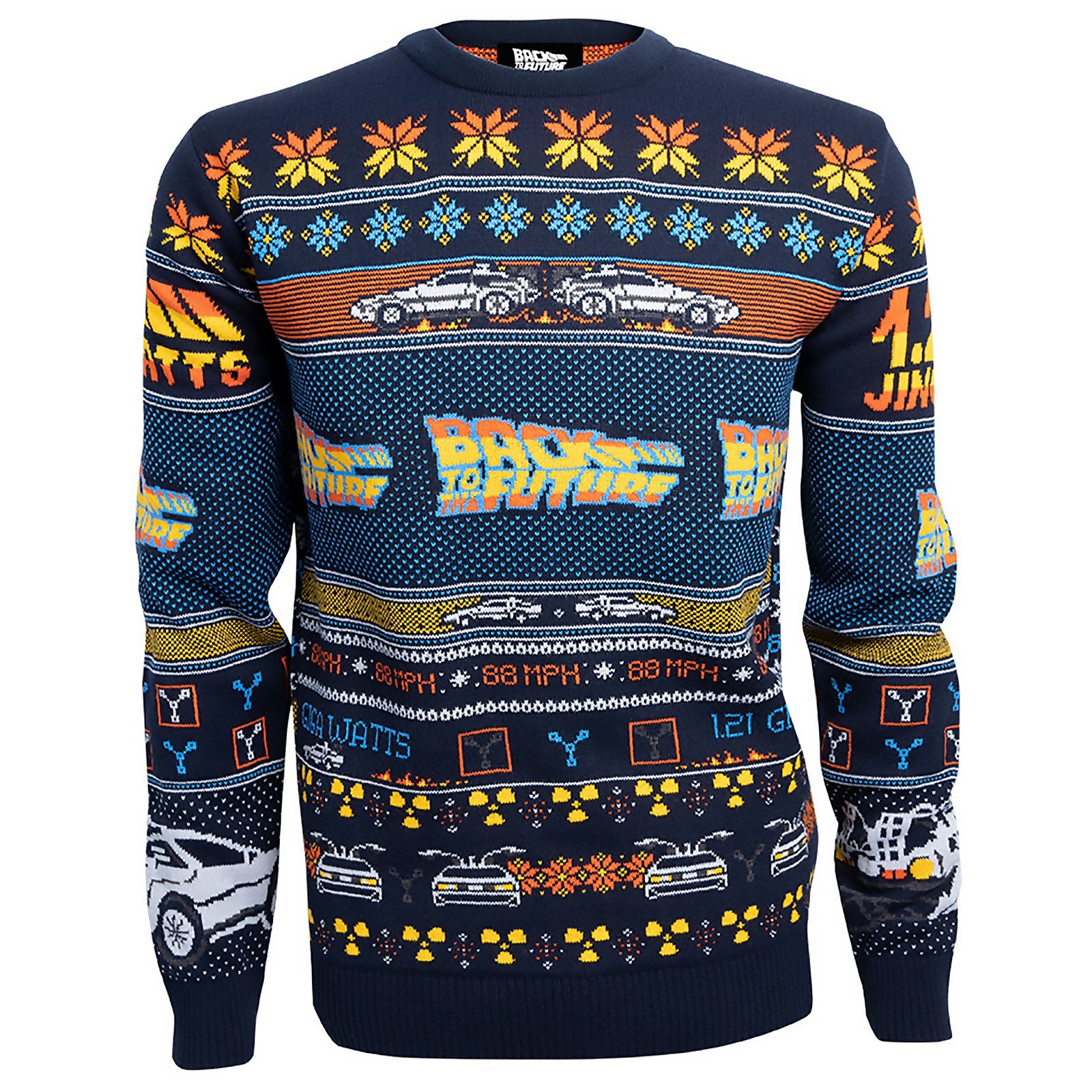 Another blockbuster for you and this time in the form of Back to the Future.
Another real eye-catching jumper that's super cosy and warm, it features the famous Delorean and plenty of Christmas goodness – taking you from 0 to 88 mph in a matter of seconds.
One of our favourite retro sweaters for the holidays and one that's bound to go down a hit with any fans of this era defining movie series.
9.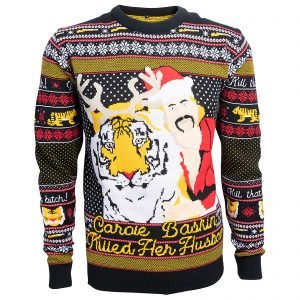 Cast your minds back a year and we're pretty sure none of you would know who that b*tch Carole Baskin was. But now in 2020 she's known by pretty much everyone after forming an important part in the series that gripped us all in the summer.
If you're looking for something brilliant, crazy and (somehow) true then the Tiger King is for you if you haven't seen it yet (erm, what?).
But for those of you that do love it and want to spread the joy of Joe Exotic over the holidays then boy, do we have something for you. Our Tiger King Christmas Jumper features the man himself in one of our most bold and barmy designs to date. This is a must have.
10.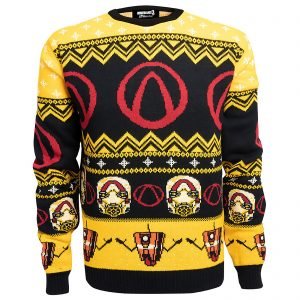 Lock, load, loot.
Rounding off our list is this entry from Borderlands which will go down a storm with any fans of this epic game. It's perfect for fans of all ages and it'll ensure that you look the part when getting stuck into the action on Christmas. What more could you wish for?
You can see more of 2020's best Christmas jumpers featuring more funny and unique designs that'll make the festive period that little bit more special.