Whether you've been together for a long time or dating for just a few weeks – coming up with gift ideas for your boyfriend can be a very tricky task!
You can be left scratching your head trying to come up with the perfect present for him but fortunately for you all, IWOOT has the answer to your prayers.
We've gone through and complied what we believe are some of the best gift ideas for your boyfriend – both big and small – to ensure that you make his big day that little more special.
Boyfriend Gift Ideas
Obviously all guys are different and whilst you can find it difficult to come up with that perfect gift idea for your him, it can be simple when you break it down.
Think of his interests and what he enjoys. Is he a big follower of football, rugby or sport in general? Does he have some favourite franchises like Rick and Morty, Star Wars etc? Is he someone who prefers smaller presents and little fuss as opposed to big ones? Or would he just like something thoughtful & meaningful?
Asking these questions will make it easier to gage what he actually wants and we have plenty of cool present ideas below that tick these boxes (and loads more).
What should I get for my boyfriend?
He might say that he doesn't like a surprise but let's be honest, most people do, we just hide it! So a surprise birthday gift is certainly a great way of being thoughtful and creating a bit of extra excitement.
Experience days are a fantastic way of surprising him and these take the art of gift giving to the next level. Let's be honest, who doesn't want to go around driving supercars, fighting off zombies or touring their favourite sports team stadium?
These can often be presents that the pair of you can enjoy together and they give him something to look forward to after his birthday is over – who doesn't want their celebrations to be dragged out?
Who doesn't love slush puppies right? Bring back the nostalgia with this godly retro creation. Perfect for any occasion and it's bound to put a smile on his face!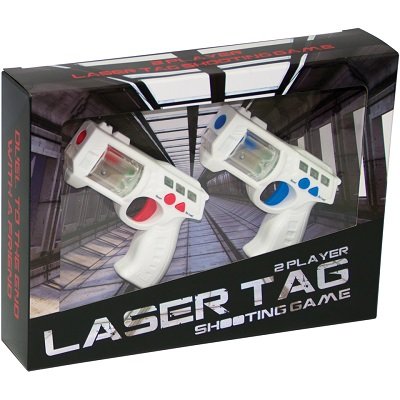 It doesn't matter how old you are – everyone loves laser tag. This 2 player game gives each of you six lives and it's a lot of fun. But just a word of warning, it can get very competitive!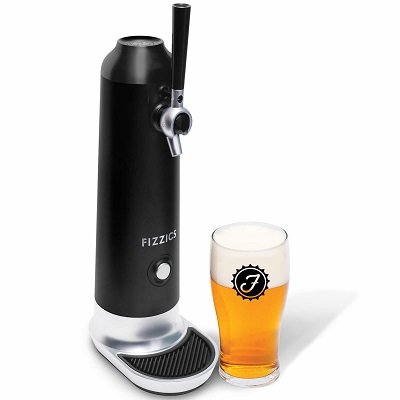 Don't fancy going to a bar? Then why not bring the bar home? This cool dispenser is the ultimate gadget for beer lovers and will go down a treat on those nights staying in watching the football. A birthday present to remember for your boyfriend.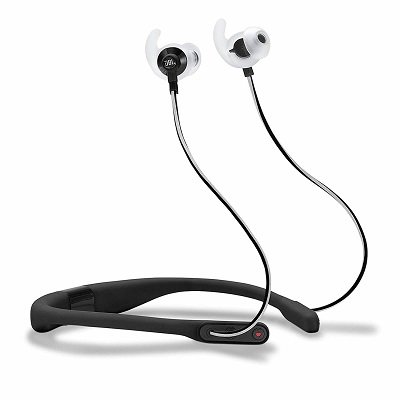 A good pair of headphones are so important for modern day life, so why not upgrade to wireless? Meaning that those days of messing about with tangled wires and being restricted at the gym will be just a distant nightmare. This superb creation from JBL is sweatproof, provides hands-free calls and gives live heart rate feedback – not bad eh?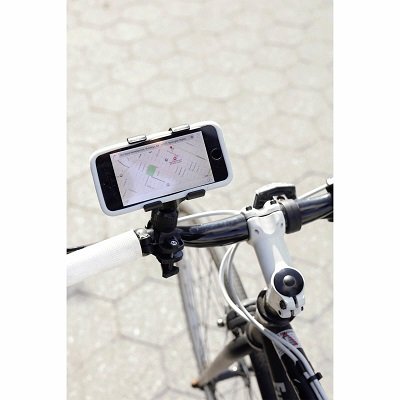 The perfect accessory for those adventurous bike rides, allowing you to fully observe Google Maps guidance without having to release the handles. It's also flexible with 360 degree rotation allowing you to view your phone in vertical or horizontal – gifts don't get much more useful or practical.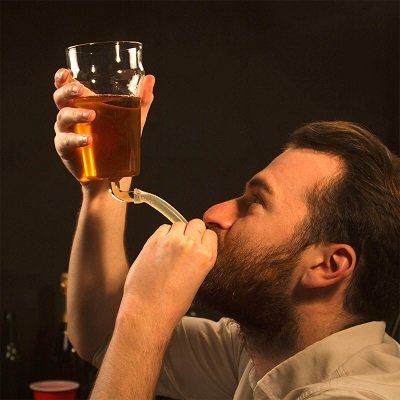 Whether you're a student or an adult – you cannot deny drinking games are fun. So how about taking it to the next level with this Pint Bong Beer Glass – something you won't want to be on the wrong side of. But if it's one of your friends then it's a different story – great for birthdays!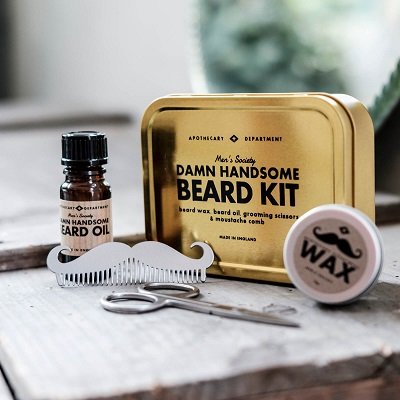 Is he lucky enough to have a hench beard? If so, it needs to be looked well in order to maintain its goodness & there's not many better ways than with this quirky beard kit. It comes with a great selection of beard additions but we're a real big fan of the moustache comb – just look at it. Superb.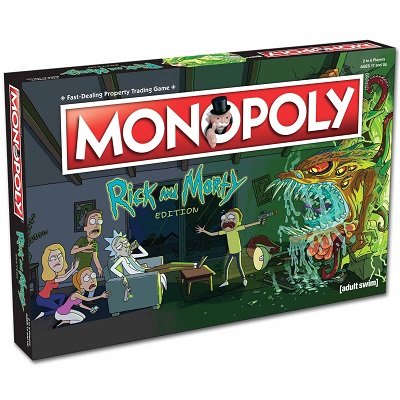 Let's be honest, who doesn't like Monopoly? It's great. But throw Rick and Morty into the mix and you'd have something pretty special, can you imagine? Well behold…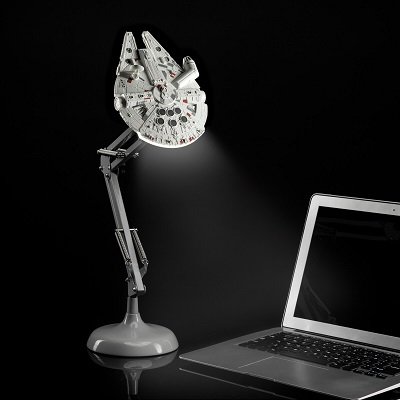 If your boyfriends a fan of Han Solo or the original Star Wars trilogy then this present will certainly lighten up his day. This desk lamp is USB powered and an ultimate office accessory for lovers of the franchise.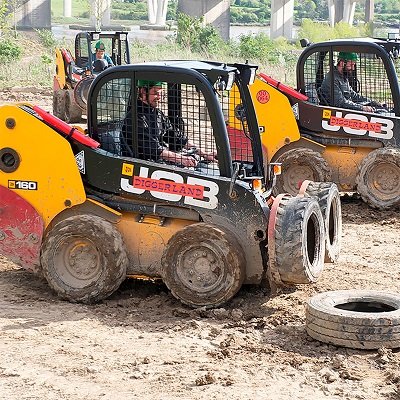 Dumper Truck Racing. Yes you read that right. The thing you never knew that your boyfriend wanted but now it's all you can think about – gift ideas don't get much more memorable. Who wouldn't want to race around and cause havoc in a JCB dumper truck? Sign me up.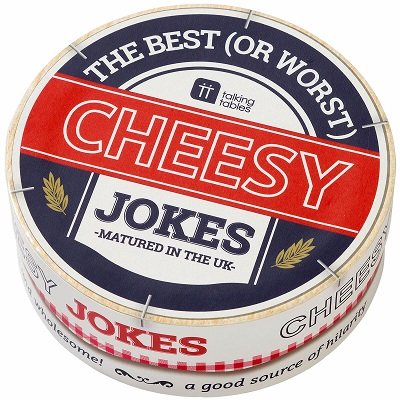 If you're wanting your boyfriend to enjoy a brie-lliant birthday then this could be a grate way to do it. What feta way is there to enjoy your time together than telling cheesy jokes? A small present done right.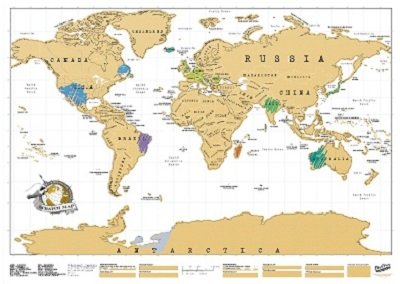 We all love going on holiday and this scratch map allows him to mark off each place he's visited. Suitable for any room in the house – this unique artwork is a real cool way of showing off your adventures.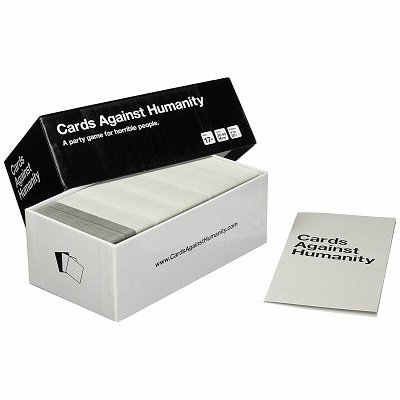 The most bizarre, ridiculous and outrageous game around. But it is brilliant. This party game is as awkward as it gets but it can provide a lot of laughs.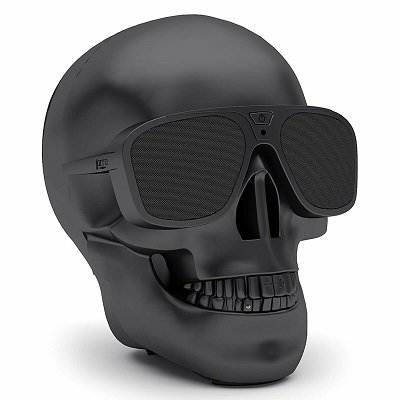 Has he ever wanted to play his favourite music through a skull? I thought yes would be the answer. Make his day with this unique Bluetooth speaker that provides tremendous sound quality along with a rather eye-catching design. This present will certainly get his attention.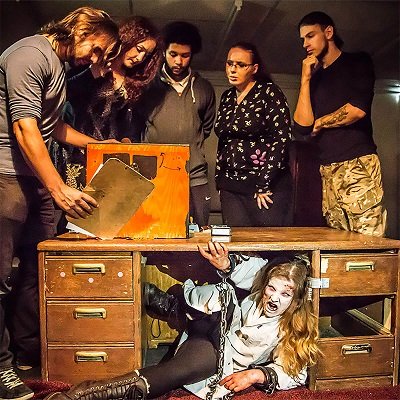 He might be the kinda guy who enjoys romantic trips away with you – so an experience day could well be the route to go down. And things don't get much more romantic than trying to escape from zombies, right? This day sounds bizarre but let's be honest, it also sounds brilliant. You're given an hour to solve as many puzzles and clues as possible with the onrushing zombies creeping ever closer. Walking Dead vibes.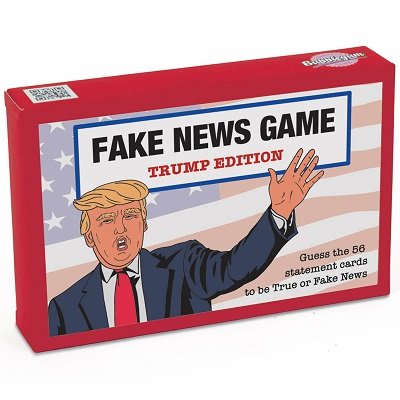 Donald Trump has come out with some iconic, but ridiculous quotes over the last few years. Now in this hilarious game you're given the task of establishing what was real and what was 'fake news'. It's much harder than it sounds and it provides plenty of laughs. A fun present for the pair of you to enjoy. Time to make birthdays great again.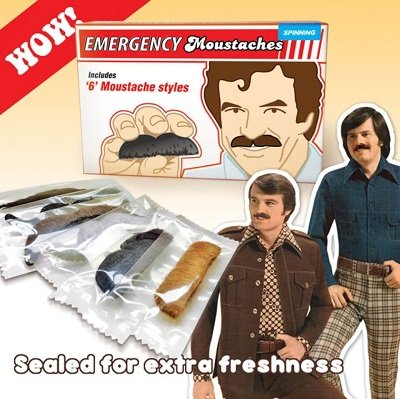 Perhaps your boyfriend is one of those unfortunate guys who struggles to grow a beard or facial hair in general? Well make his dreams a reality (and have a little bit of a laugh at his expense) with these fantastic emergency moustaches – sealed for extra freshness. We're sure he'll find these a thoughtful present idea…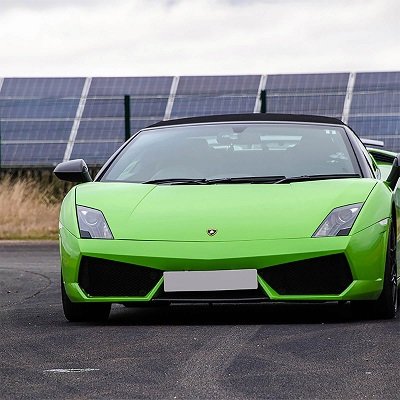 If he's a bit of a petrol head then we've unearthed the perfect present for him. Make his birthday a special one with this Supercar Blast driving experience. There he'll be able to pick from the likes of Lamborghini's, Ferrari's, Aston Martins and much more. We're pretty sure he'll love this but be wary of the fact he may want the actual supercar as his birthday gift the following year..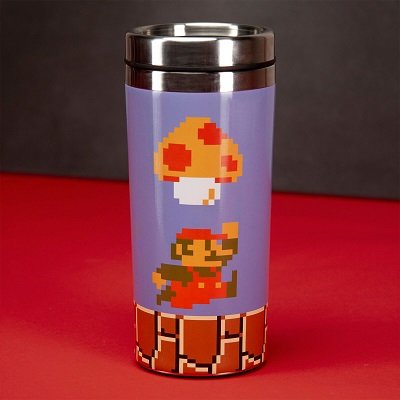 Practical presents don't get much cooler than this. Everyone loves Mario and pretty much everyone loves coffee – put the two together and you get this godly creation. He'll certainly be the envy of his friends and colleagues with this work of art, making those morning brews that extra bit sweeter.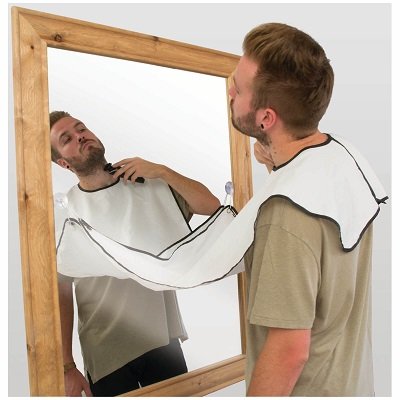 Does your boyfriend think he's a bit of a hipster? Then this is bound to go down a treat – ideal for stocking fillers or a birthday gift. It means he can groom his beard to his hearts content and not have to worry about the floor being covered in hair – a win-win.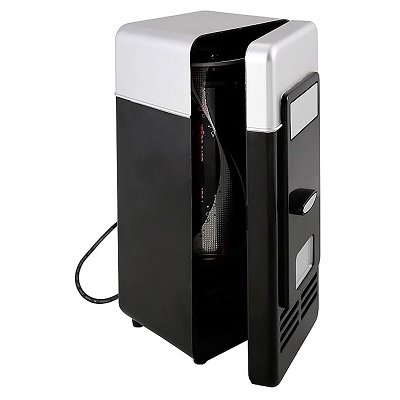 Do USB accessories get much quirkier than this? A USB fridge – we've now officially seen it all. Whether he's a student or an office worker, this cool contraption is certainly going to turn heads. This retro style fridge is big enough to store a can of your favourite drink at the perfect temperature and brings a new meaning to the term refreshment.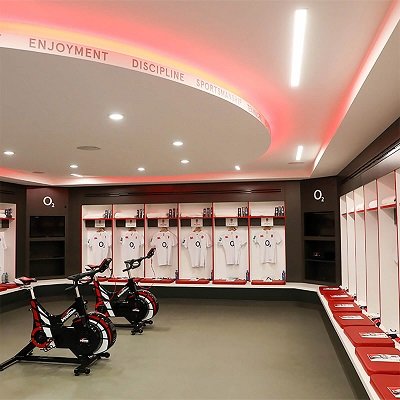 If your boyfriend is a sport lover then presents don't get much better than this. How about a trip to the home of English rugby for a full tour around the magnificent Twickenham Stadium. This magnificent experience day allows you to sample one of the games greatest arenas and see where the players prepare for those big match days.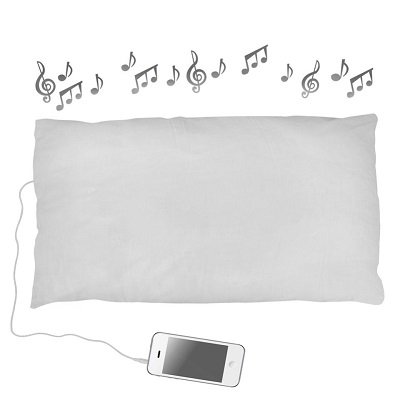 Everyone loves getting cosy in bed and listening to their favourite music, so why not turn things up a notch? The iMusic Pillow provides comfort and allows you to play your favourite music, podcasts and audio books through it – when will these magnificent inventions end?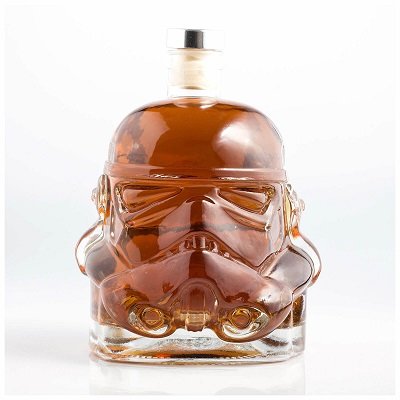 If your he's a fan of Star Wars and enjoys the occasional whisky – this will go down a storm. This original Stormtrooper decanter will take your bar or kitchen to a new galaxy, perfect for a birthday drink.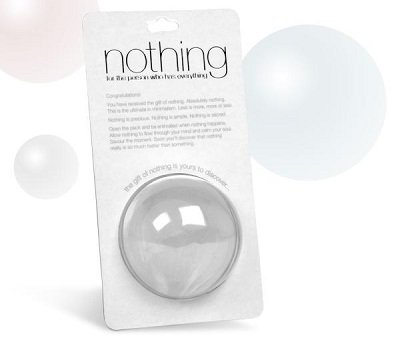 What do you get for the man who has everything? Well here's the answer, absolutely nothing. If he's lucky enough to have everything, then give him the treat of nothing. This packet is filled to the brim with nothing, zero, zilch and is bound to get a few laughs. But a word of advice just to be on the safe side, maybe still get him a present but this is the ultimate wind-up gift.