สวัสดี (S̄wạs̄dī!) to our sixth scented candle subscription box, Scent From Bangkok, where a clear stream becomes an opalescent, pink blossom speckled river that cascades between mountaintops, reverberating like the om of Theravada monks. Alongside, a herd of elephant salute the sunrise and not too far off from them jungle tigers roar birdsongs. The river wends and winds between the temples of Wat Arun and Wat Pho, where resplendent reclining Buddha greet those willing to walk a lesser trodden path. Through the city, the sound of falling water is replaced by ranat, pi and klong (xylophones, oboe and drums), the padding of masked Khon dancers, whose costumes coruscate in the warming midday sun, and the cries of a street vendor with a fig flower on her wrist who promises the sweetest and spiciest food that Bhat can buy.
Why Bangkok?
This month, Terese says she was channeling peace and tranquility with Scent From Bangkok, dreaming of delicate flowers and water lillies overlooked by Buddhas.
The Taste of Thailand
Thai food is often a balance of three of the five: sweet, sour, salty, bitter and spicy. In a survey of the USA's favourite world foods, 35,000 Americans voted four Thai dishes into the top 10. These included pad thai, som tam and massaman curry.
Check out katyaguseva's massaman curry:
Bangkok by Number
Coordinates: 13.7367°N; 100.5231°E
Language: Thai
Religion: Buddhism
Population: > 8 million
Temperature: around 30°C in March with, typically, 70% humidity
Currency: Thai Bhat (THB)
Popular music: Luk thung, e.g.
Video source: YouTube
What was in Scent From Bangkok?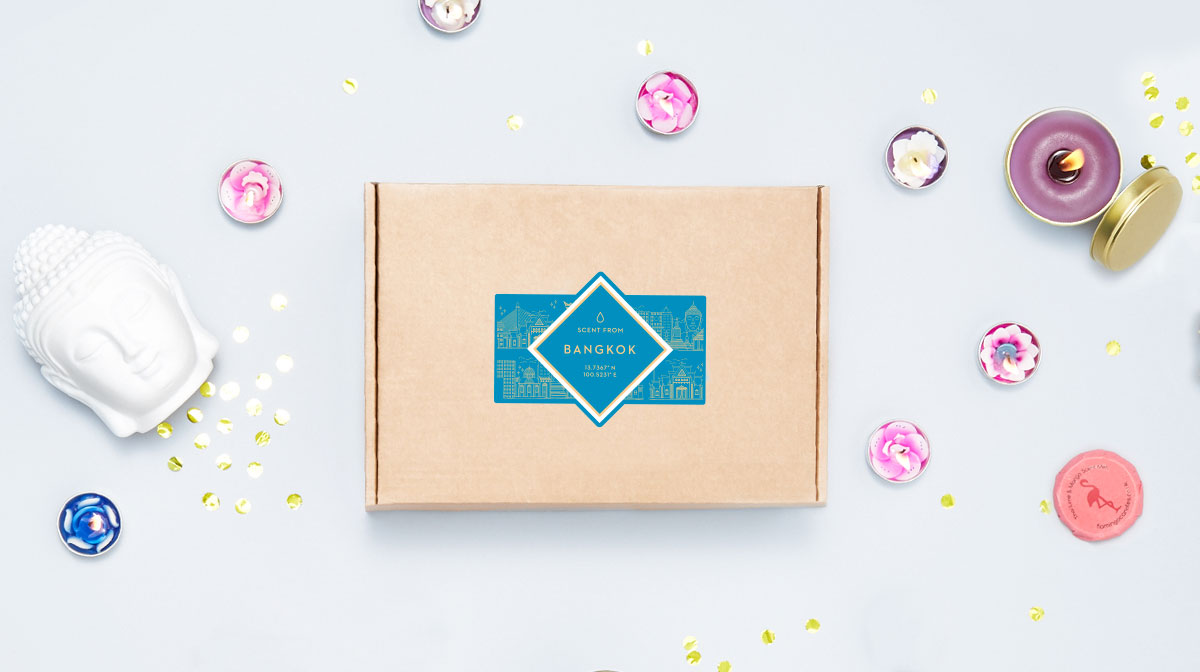 White Ceramic Buddha Head Oil Burner
Natural Wax Tin Candle – Oriental Fig
10 Flower Tealights
Flamingo Candles Wax Melt – Thai Lime & Mango
This month, Scent From takes us to the Far East with a trip to Thailand's Bangkok, a city that's been on my wanderlust list for a very long time and somewhere that I hope to visit in the very near future. Every box that I've received so far from Scent From has smelt amazing when I've opened it up, but March's edition is definitely their best yet!
allsubscriptionboxes.co.uk