How like time this scented candle journey has flown: ¡Hola amigo! ¡Bienvenido a Scent From Barcelona!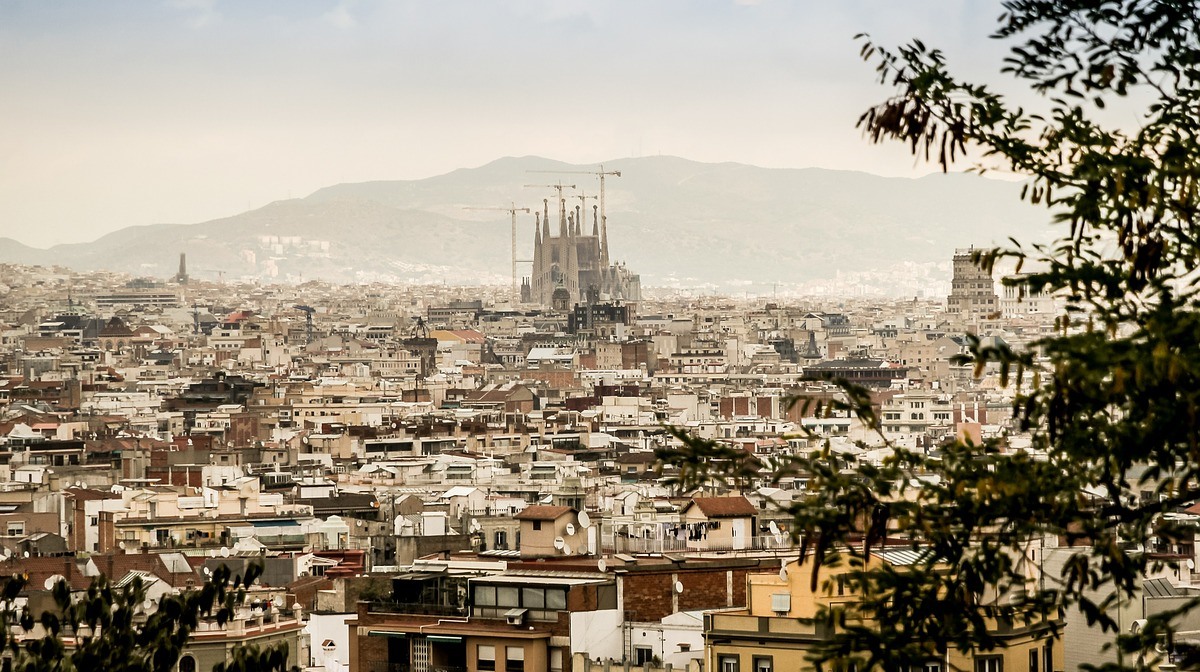 Image source: via pixabay.com
In April, our seventh scented candle stop centres on the Catalan capital, where, like Joan Miró brushstrokes, voluptuous vapour streams from airplane arc over the pencil-thin lines of the Castell Montjuïc Cable Car. With your back to the sea and the soft sun on your neck, you zigzag up the perma-hectic Las Ramblas past the not unpleasant cool and shade of department stores and fashion houses, through the surreal Semana Santa Easter Festival procession and back into the spring-shine up towards Antoni Gaudí's pulchritudinous Park Güell. From the peak of Carmel Hill, looking back onto the city, scintillating zephyrs suggest citrus – certainly mango. While a saxophonist croons into the early afternoon, you plan the rest of today on the now hazy horizon: Sagrada Família, Casa Batlló, Arc de Triomf and then, maybe, home.
Why Barcelona?
The slightly surreal Semana Santa Easter parade inspired Scent From Barcelona; the sweetness of spring in Spain – in terms of in-season fruit – was also a factor.
Barcelona by Number
Coordinates: 41.3851°N; 2.1734°E
Language: Spanish/Catalan
Religion: Christianity (Catholic)
Population: > 1.7 million
Temperature: around 13°C in April
Currency: Euro
Popular music: Catalan Folk, e.g.
What's in Scent From Barcelona?
Reed Diffuser – Tropical
Recreating the inviting scent of a summer breeze, with its sweet and soft hues, this diffuser will disperse the smell of summer throughout your home.
Hero Candle – Mango
With a 40 hour burn time, this fruity fragrance is irresistible and fresh; just sit back, close your eyes and experience the scent of ripe mango.
Iconic Spanish Coaster Set
These bespoke retro coasters will add an eye-catching hint of Spanish culture to any room, with fun, quirky phrases adorned in warm colours.
Incense Cones – Honey Vanilla
Entice your senses with the use of these incense cones in sweet honey vanilla and come with a small ceramic resting plate.