Hey hunny buns! Without further rat a tat tat, let us introduce you to YouTuber Demi Donnelly's new and luscious boutique, exclusive to IWOOT.
Launched today, you can shop Demi's range of cute mugs, coasters, cushions and more which are inspired by her favourite quotes and motifs.
IWOOT chatted to Demi about all things her latest collection, the inspiration, what it means to her and whether there is more to come in the future…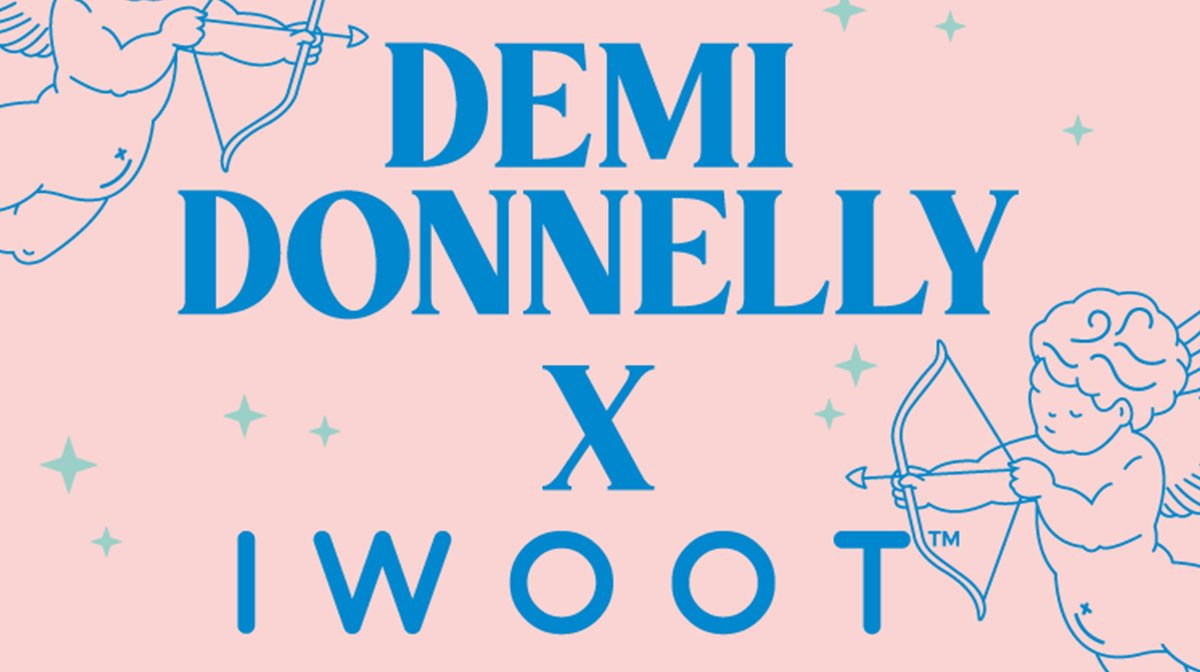 IWOOT: When designing your range, what was the idea behind it?
Demi: My followers have often asked me to bring out some type of merchandise to represent my channel and connection with viewers, and for me this was always something I felt that if I was going to do it, I wanted it to be products I genuinely love and used, not just putting my name onto a hoodie or t-shirt and selling that.
I did have a very small release of t-shirts when I first started my channel, but eventually found that my own clothing wasn't something I was passionate about, and I therefore decided not to proceed with that.
But when IWOOT came to me with the proposal of having my own range, this was something I knew would work well and having loved the IWOOT website for years, it was also a huge opportunity for myself. We discussed back and forth about the design and style of products I felt suitable for my store and that best represented me. There were quite a few quotes which I felt best represented my channel, so I decided to use these for the first range.
IWOOT: Talk us through the inspiration.
Demi: The range is themed around products I use on a daily basis, that I feel are practical for most people. Even if you don't know myself, I want people to see the products and like the look of them.
And for my viewers, the range are products that connect to my YouTube channel, and ones I feel will give my viewers a connection to me.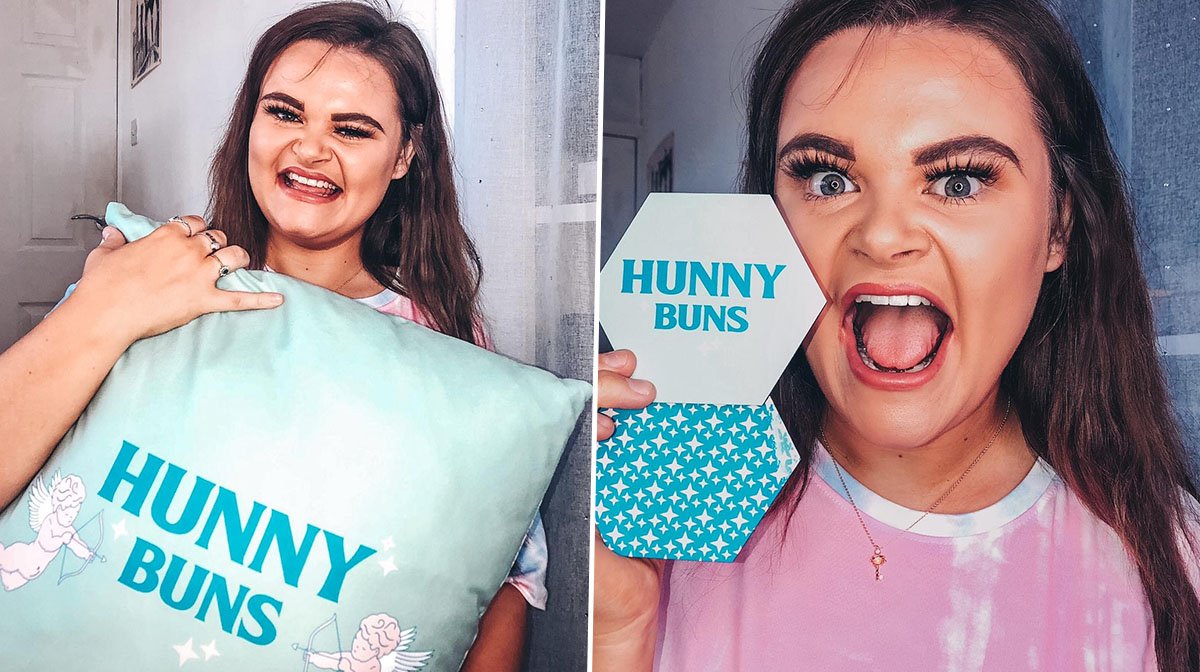 The range consist of three styles of mugs, two styles of tote bags, one reusable water bottle, three cushion designs and two packs of coasters.
Throughout the full range you will see the theme is 'hunny buns' and 'cherubs', both of which are things I say and use across my socials. I've also used some popular quotes from my channel such as "without further rat a tat tat" along with "I'm not mad at it", which viewers have actually started to say to me when we meet in social situations, which I think is really cool.
IWOOT: Can you sum it up for us in three words?
Demi: Colourful, useful and cute!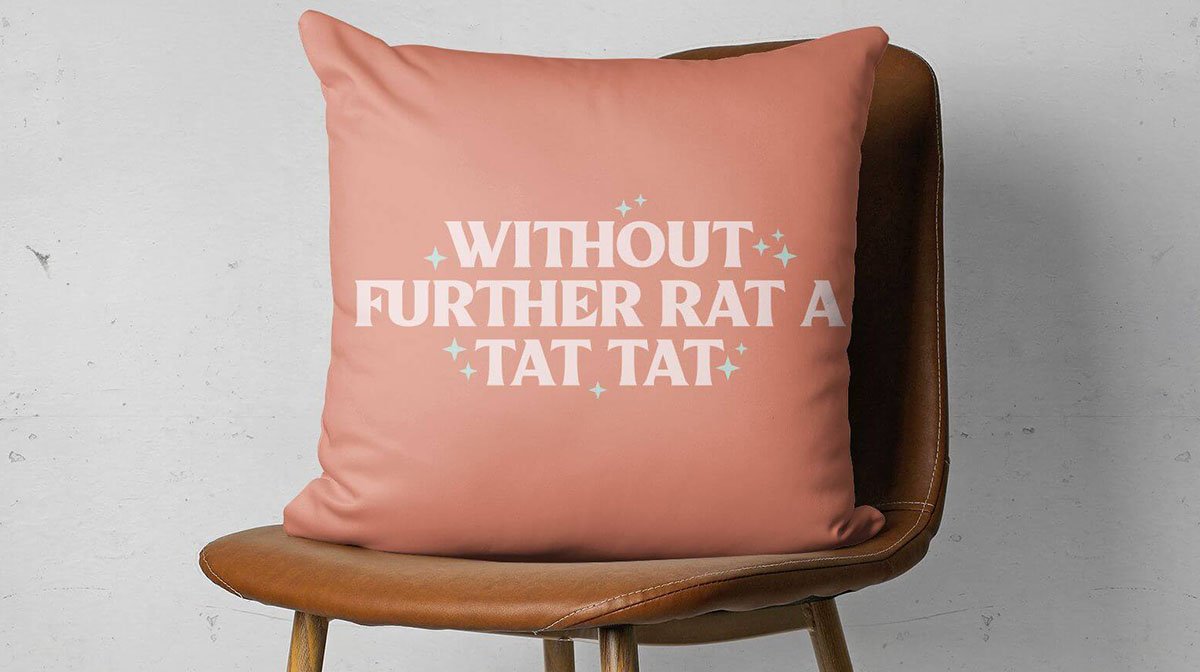 IWOOT: This is your first range with IWOOT. How excited are you for it to launch?
Demi: So, so, so excited! I remember when we were initially discussing the range I found it very hard to visualise the items coming to life, and being something that would eventually become my own range.
As time went on and we started finalising product designs along with getting samples it felt like a dream come true!
The team at IWOOT have gone above and beyond with this range and have really made my dreams into a reality with these products! I absolutely love them and hope my viewers will too!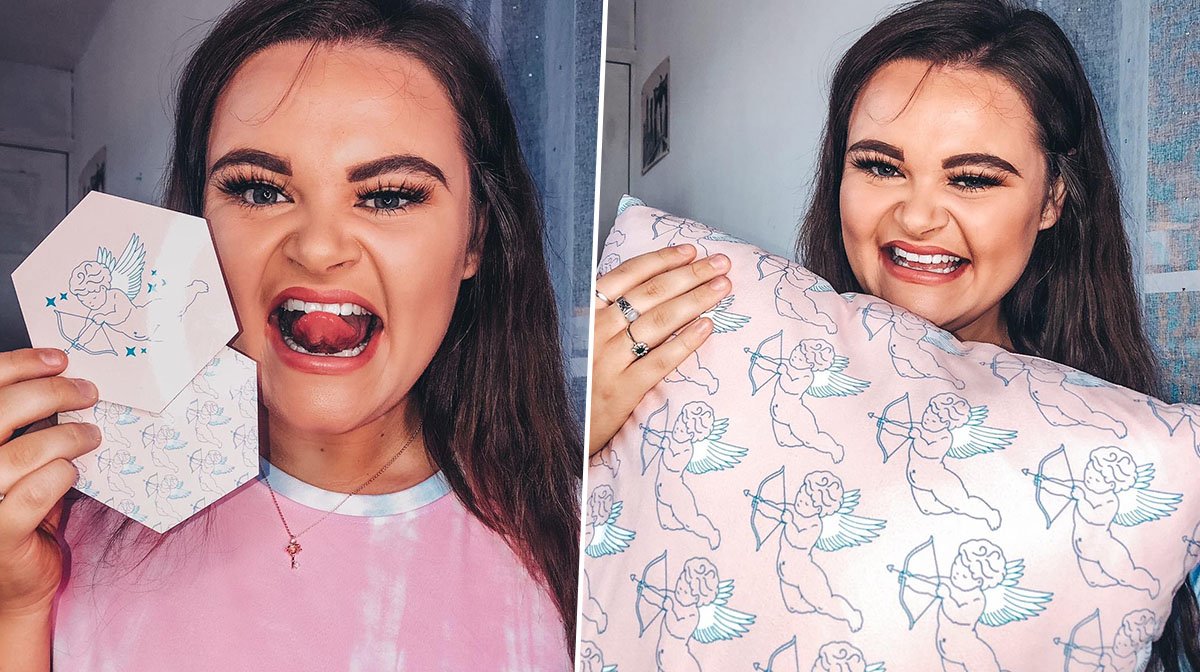 IWOOT: Are you nervous too about the launch?
Demi: Yes and no. Yes because I genuinely love the products and really want people to feel the same about them as I do, everything from the designs to the quality is just perfect (in my biased opinion) and this being my first official launch for my viewers, it just feels so special!
But I'm not nervous at the same time because I am too excited to be. This isn't a limited edition range, therefore I feel this is something that is going to be available for as long as I feel they suit my brand, so hopefully old and new viewers of my channel should be able to connect with the collection.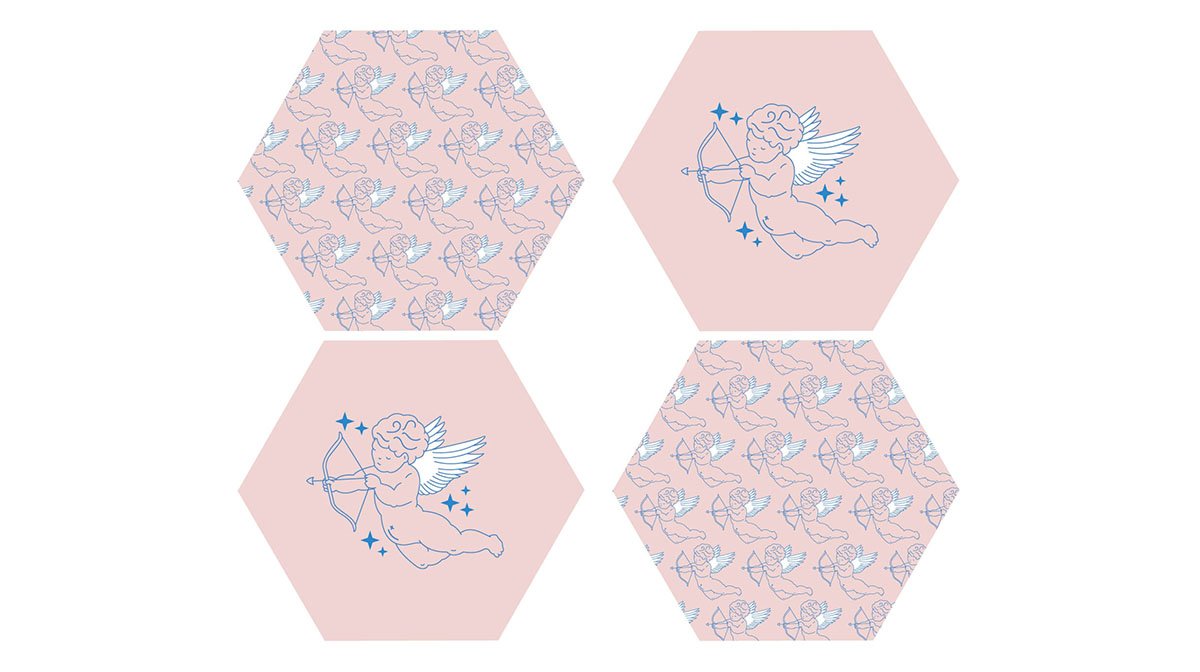 IWOOT: What does this range mean to you, on a personal level?
Demi: It's hard to put into words what this range means to me. Never did I think three years ago sitting in my 9-5 office job that I'd be doing this job full time, and getting to work with amazing brands such as IWOOT, never mind designing products with them. It's very surreal.
As my viewers have been asking for merchandise for a long time I hope this is something they feel they can connect with, and love the products as much as I do.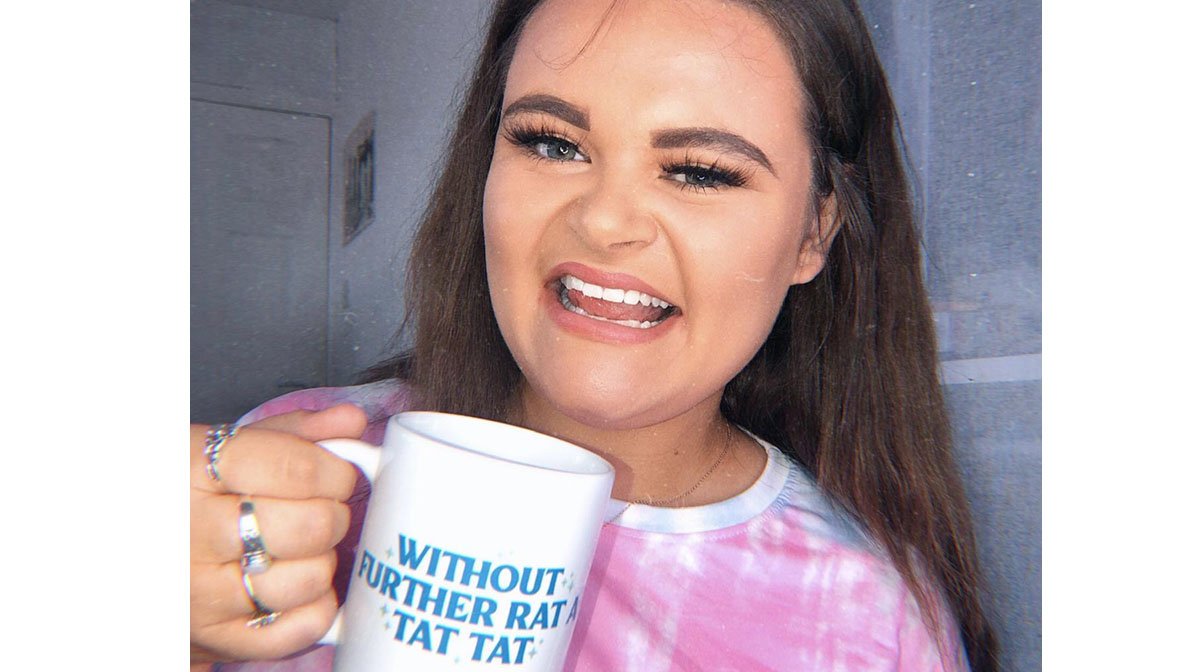 IWOOT: Might we see more soon? An extension maybe? Anything else in the pipeline?
Demi: Yes! – I would absolutely love to continue expanding the range with IWOOT. They are an amazing team of people to work alongside, and I have so many ideas for the future of the store. This is 100% something you can expect in the future.
IWOOT: And finally, what is your personal favourite item from the range?
Demi: This is a hard one. I must admit I LOVE a cuppa therefore I'm tempted to say the mugs, however I'm going to go with the cushions because they are absolutely amazing quality and so lush to cuddle! To me anyone who gets the cushions, it's like a piece of me giving them a virtual hug!
Shop Demi's full range now.