The humble scratch poster has evolved over recent years. While the classic scratch off world map is still around, there are now plenty more out there covering the worlds of food, drink, film, TV and much more.
The concept is simple: you scratch off each square as you complete it, revealing underneath a cute related image or icon. And yes, it is very satisfying completing one.
Not only do they make for great gifts, but you can also pick one up yourself to broaden your horizons in a certain area, provide inspiration, or simply act as a challenge.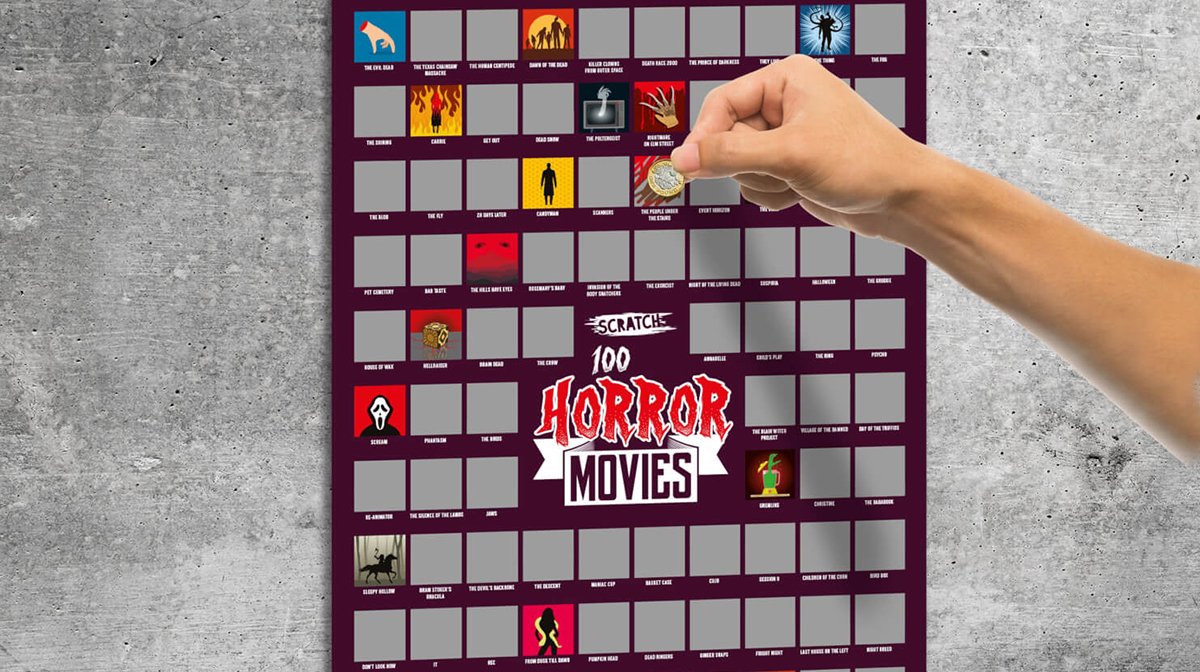 They are perfect for lockdown too as you may be looking for activities to keep you entertained whilst being stuck at home, whether that is recommendations for TV shows to watch or games to play.
With that being said, here are our favourite scratch posters for activities and bucket lists to complete at home, covering all ages and interests.
And best of all, they are currently on offer for two for £20 on site!
Buy now

with IWOOT

We all love a good box set binge, but often our busy lives means we are unable to indulge ourselves in one.

Lockdown then has provided the perfect opportunity to catch up with some TV shows, giving us the gift of time, which is much needed when series like The Sopranos are 86 hours long.

With so many shows out there though it can be a struggle to know where to start, which is where this helpful list comes in with 100 recommendations to tick off.

From Sherlock, to Batman: The Animated Series, to Doctor Who, there is plenty to get stuck into.

Buy now with free delivery
Browse our full range of scratch posters here.
For the latest from IWOOT, follow us on Instagram, Twitter, and Facebook.