Spoiler free zone. 
The latest Stranger Things 4 episode has dropped on Netflix, and millions of us couldn't wait to return back to the Upside Down. Captivating audiences since 2016, this '80s masterpiece has somewhat become a cult classic.
The quaint town of Hawkins, enchanting soundtrack, a superb set of characters and terrifying inter-dimensional monsters all contribute to the success of this era defining show. It has captivated which has drastically raised the bar when it comes to TV shows.
Millions have become obsessed with the TV series, and it's no surprise that this show has broken viewership record. According to Netflix, the fourth season has broken an all-time record with 287 million hours viewed. The biggest ever premiere weekend of an English language TV series, which was previously held by season 2 of 'Bridgerton'.
The Netflix sci-fi show has received an impressive rating of 8.7 out of 10 on IMDb. Racking up seven total Emmy wins throughout its run and 218 nominations
Reaching 4.7million global searches per month for the term 'Stranger Things', this American sci-fi horror drama TV series really is one of a kind.
Our team at IWOOT, an online gifting and homeware e-tailer have created a fun interactive emoji quiz to test your Upside Down knowledge.
Think you have what it takes? Take the quiz below – then check your answers at the bottom of the quiz that are ironically, upside down.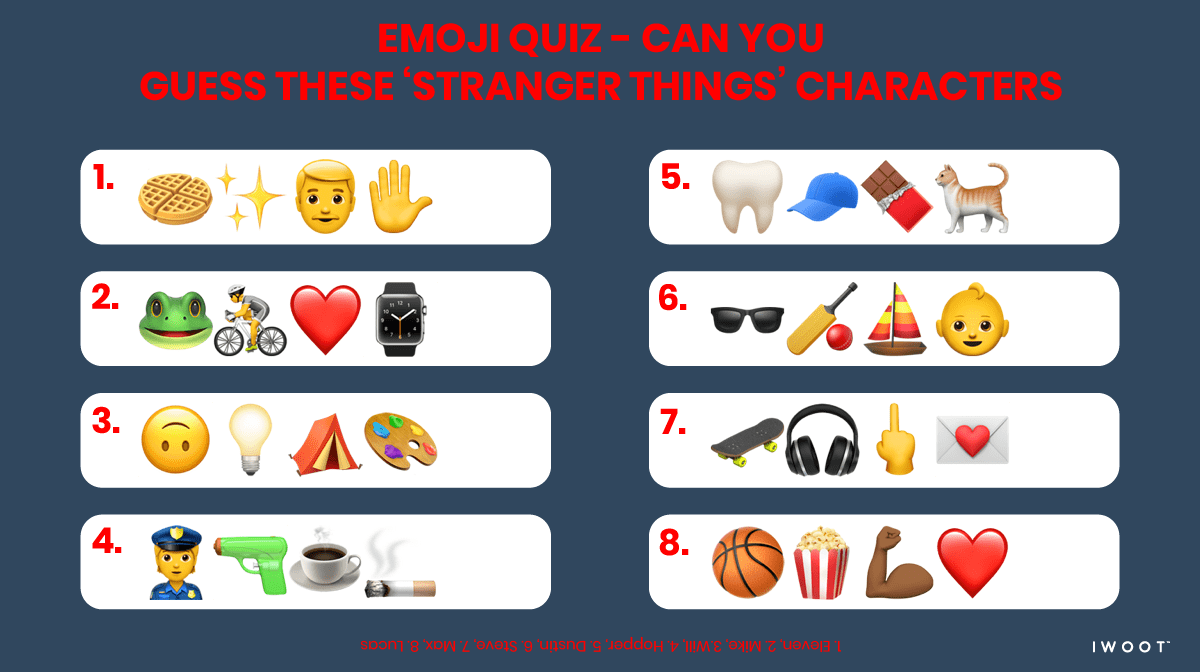 The huge success of this TV show means that there's plenty of merchandise available, from hoodies, t-shirts, art prints and mugs, these would make the best gifts for Stranger Things fans.
Fancy bringing Hawkins to your home? Browse all Stranger Things merch here.