One of the best things about staying in a hotel are the soft towels which are stored so neatly we almost don't want to unfurl them, ruining the display.
However, whilst we aren't exactly sure which magic fabric softener luxury hotels are using to ensure their towels remain as fluffy as clouds, we do know how to fold them neatly, easily and in the most presentable fashion.
Gone will be the days of shoving your towels into a cupboard embarrassed by the messiness, as this towel folding method will have you wanting to display them in cute bales, transforming your simple bathroom into a fancy five-star hotel.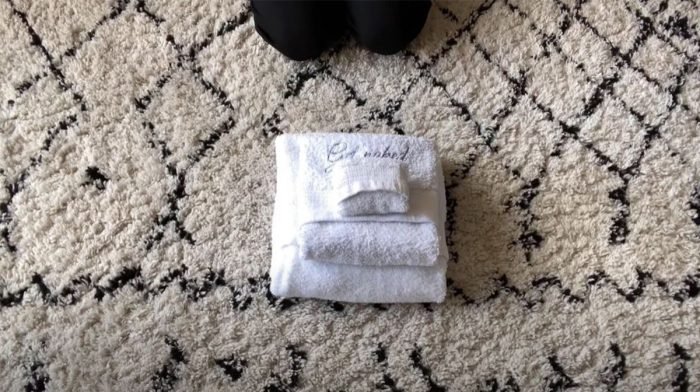 Easy to learn and simple to do, this life hack will have you folding towels like a pro in no time, allowing you to smartly stack them ready to use, whilst also ensuring the neat arrangement is incredibly presentable.
So get those towels at the ready, make sure you have enough space, and watch the quick video below on our new YouTube channel to learn how to fold towels like a fancy hotel.
If you enjoyed the video, subscribe to our YouTube for other life hacks and more from IWOOT. Don't forget to hit that bell notification button too so you never miss an upload.