This year, IWOOT is proud to launch a range of Lumie lamps – Bodyclock alarm clocks, SAD and energy lights and Skincare lights – on our site. Here we look into their latest products.
Our lights treat seasonal affective disorder (SAD) and winter blues, boost mood and energy levels and improve sleep.
Lumie
Just as Seasonal Affective Disorder (SAD) is known to lead to feeling the 'winter blues' – a lack of energy and drive to socialise – Lumie lights have been shown to instil feelings of energy and motivation in athletes, clinical patients and study participants alike. Lumie is now a supplier to the NHS and recommended by SADA, the dedicated SAD charity in the UK. Lumie is also a committed University of Cambridge research partner and an official and long-standing supplier of the British Swimming team.
Image source: Lumie
Wake-up and sleep better: sunrise and sunset alarm clocks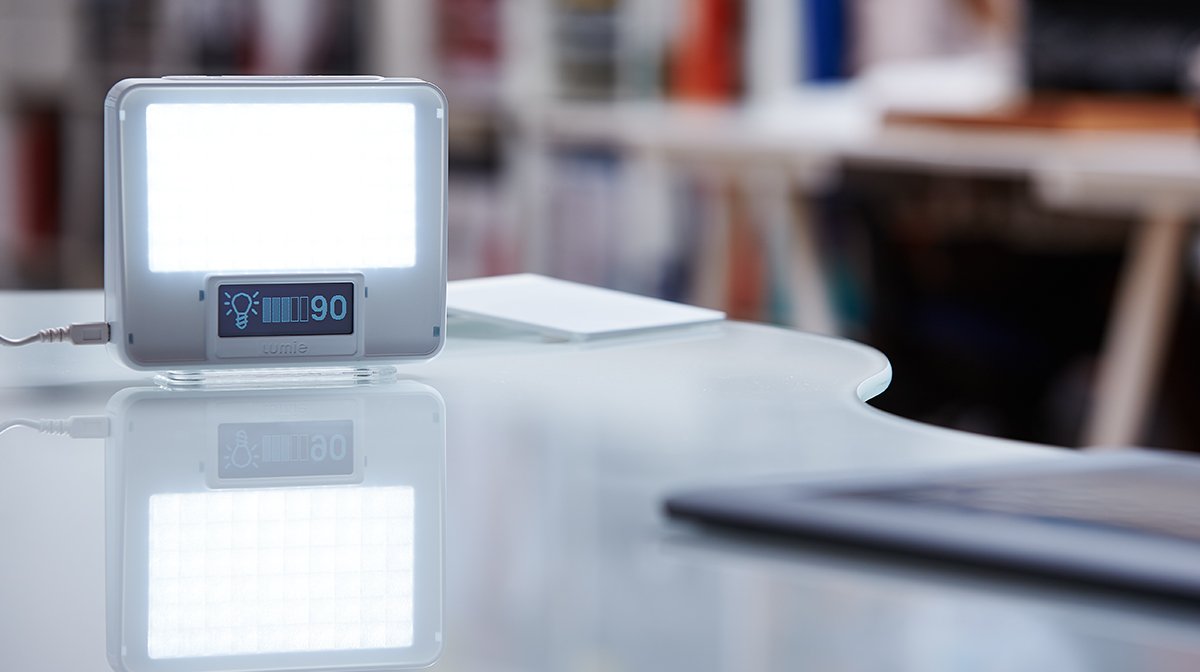 Image source: Lumie
Rather than jolt you awake with sound as common alarm clocks do, the bestselling Bodyclock alarm clock series of wake-up lights mimic sunrise to more naturally stir you from sleep with light. Light is intrinsic to the body's sleeping and waking rhythm, known as the circadian cycle. Lumie Bodyclock alarm clocks work by re-setting your circadian rhythm with gradually intensifying light. Further, Bodyclock models also have a fading sunset feature that – through gradually diminishing light, as well as the removal of stimulating blue light – can help prepare your body for sleep.