The iPod touch 5th Gen 32GB is the thinnest and lightest iPod touch to date. The new 4-inch Retina display has been made taller but not wider, so you can still control everything with just one hand. Made of smooth and coloured anodized aluminium, it feels and looks as good as it sounds.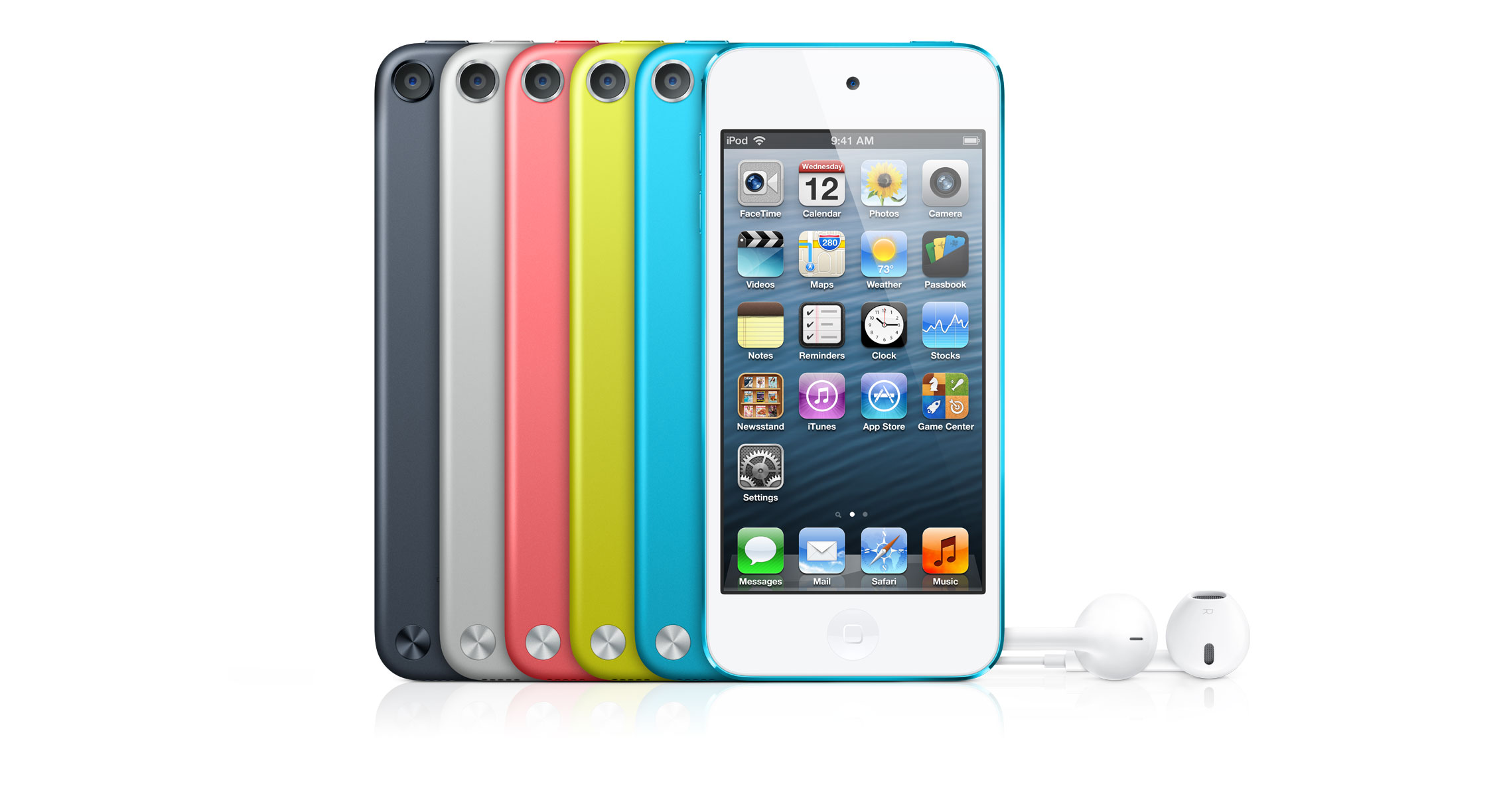 iPod touch features a larger, 4-inch Retina display, so all your favourite apps, videos, photos and books are brought to life in vibrant colour. This all new display is a perfect widescreen for all your HD movies and TV programmes, meaning you can watch them with no letterboxing.
Capture memories with the new iSight camera. The best camera ever on an iPod touch, the iSight camera is a high quality 5 megapixel camera. It takes such good photos, you won't need to carry a seperate point-and-shoot camera. The surface of the iSight camera is made of sapphire crystal, which is second only to diamond for a transparent material. This means the surface of the lens has a greater resistant to scratches.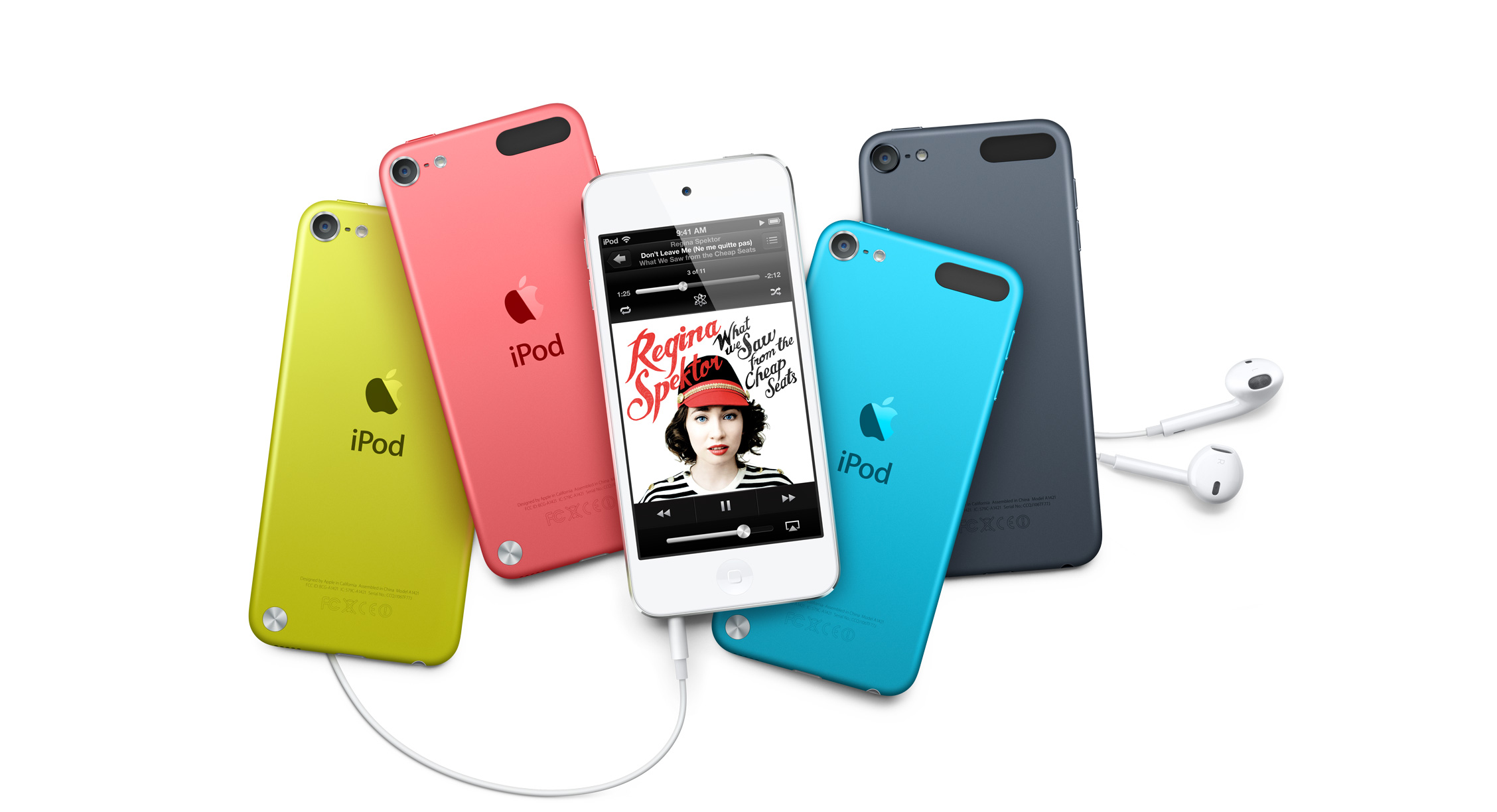 With its advanced optics, tap to focus, LED flash and face detection, you can capture the perfect photo every time. The iSight camera can shoot up to 1080p HD video, plus the front camera is boosted for more immersive FaceTime calls. Take sweeping shots of city skylines our your group of friends with the panorama feature. Simply tap the button, move the camera over the subject and iPod touch will create the perfect wide shot. You can even edit, crop and enhance photos on the iPod touch with the iPhoto app, available for download on the App Store.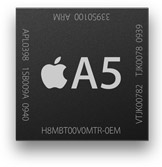 The dual-core A5 chip makes this iPod touch the most powerful iPod to date. This advanced chip delivers up to twice the processing power and up to seven times faster graphics than the previous generation of iPod, which means games are more reponsive and feature sharper graphics. The A5 chip isn't power hungry either, so you can enjoy the same incredible battery life, with up to 40 hours of music or 8 hours of video from a single charge.
All new Apple EarPods have been designed to stay comfortable inside different ear types and produce the highest sound quality possible. After rigorous testing the Apple engineers and designers produced these revolutionary earbud headphones. They look unlike any other headphone available, with audio quality that's good enough to compete with high-end headphones. Keep the iPod touch safe to hand with the included colour-matched loop.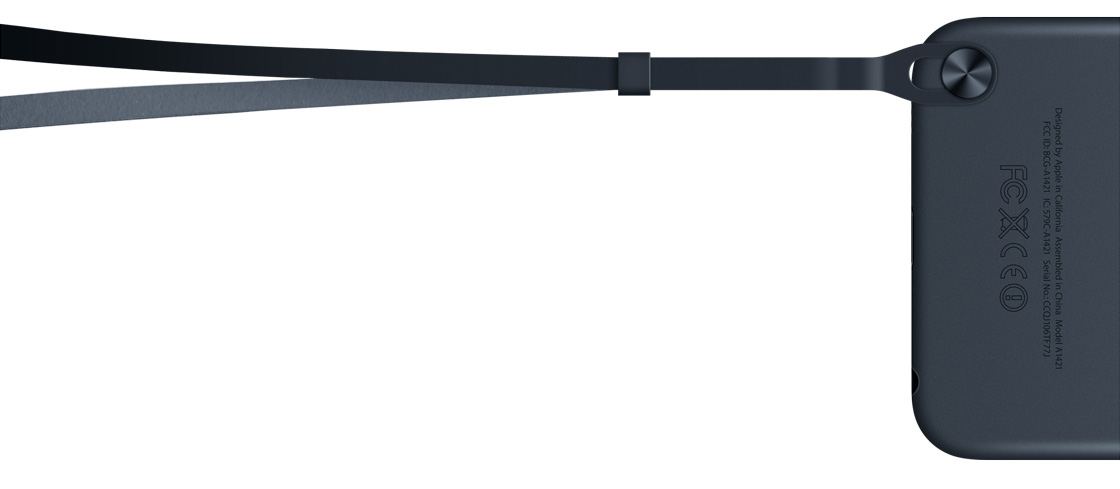 Share and stay connected thanks to the iPod touch's Facebook and Twitter integration, FaceTime, iMessage and more. With the iPod touch you can easily keep up with what's going on with friends and family. Siri now comes built-in to the iPod touch. It can wake you up, open apps, find nearby films and restaurant picks or answer random questions.

Slimming down the iPod touch meant the 30-pin dock connector would have to be replaced with a more current, smaller and better connection. This new connection is called Lightning, and is much more durable than the 30-pin connector that preceded it. Convenient and simple to use, the Lightning connection is reversible so you can't plug the cable in the wrong way. It's still possible to connect iPod accessories with a 30-pin connector by using a Lightning to 30-pin adapter (sold separately). - A.D.
Features:
Apple iPod touch 5th generation
4-inch (diagonal) widescreen display with Multi-Touch IPS technology
32GB storage
5-megapixel iSight camera
FaceTime HD camera with 1.2MP photos and HD video (720p) up to 30 frames per second
Wireless: 802.11a/b/g/n Wi-Fi (802.11n 2.4GHz and 5GHz)
Bluetooth 4.0 technology
HD video recording (1080p) up to 30 frames per second with audio
Built-in speaker and microphone
Rechargeable lithium ion battery
Audio playback up to 40 hours and video playback up to 8 hours