Delivery included when you spend £30 on food cards, buy from our range of awesome products. Enjoy the best designs for food greetings cards.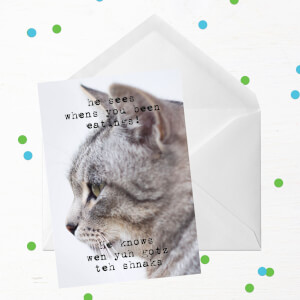 He Sees Whens You Been Eatings Greetings Card
20% Off Hilarious Christmas Cards When Bought With Any Gift!
Save 20% on our hilarious Christmas cards, including GIANT cards when bought with any gift! Simply add the Christmas card of your choice to your basket, discount will automatically apply.
View Offer