Redefining the tablet, and making everything clearer, the all new Apple iPad with Retina Display. The iPad's display, processor, wireless connection and cameras all combine to deliver the perfect experience.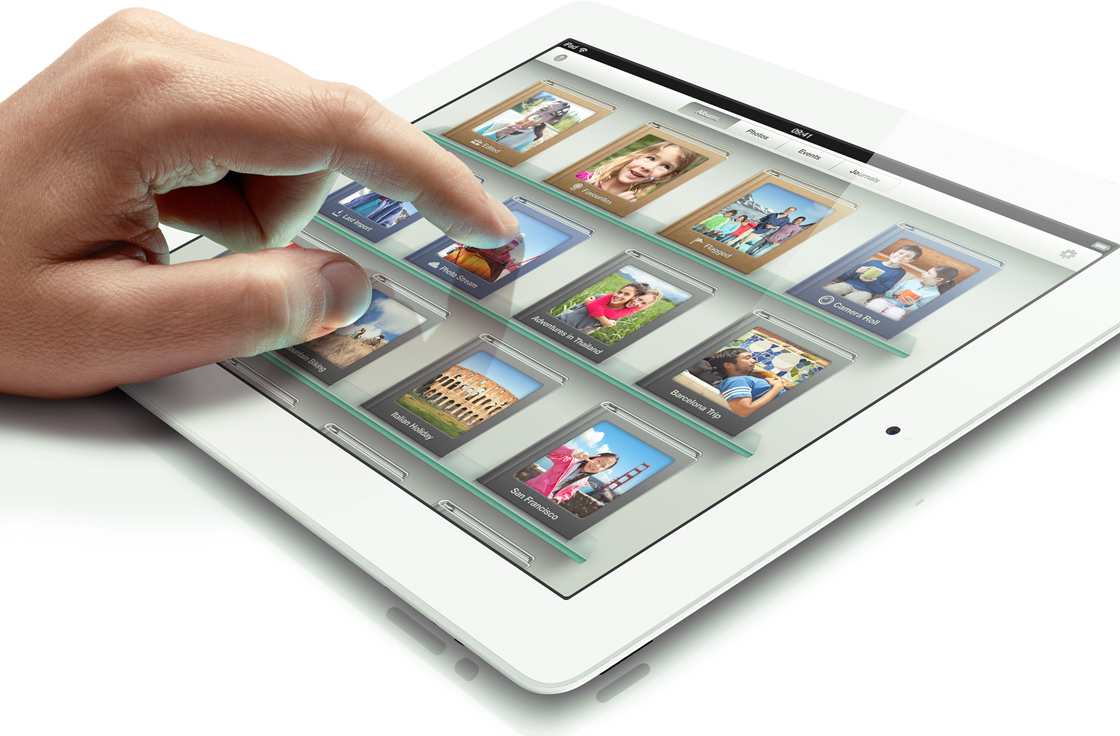 Retina Display
Delivering precise, crystal clear colours on the exclusive Retina Display, the new iPad is unmatched in terms of visual quality. Packing in a mind-boggling 2048 x 1536 resolution and 3.1 million pixels, you can enjoy visuals better than those found on even the most expensive HDTVs. Harnessing the power of each pixel, the new iPad brings every game, image and line to life.

Powerful A6X Chip
Powered by an A6X chip, it's up to twice as fast as the A5X and gives you double the amount of graphics performance, without the battery life suffering. Quad-core graphics makes graphics-intensive games feel fluid and look lifelike on the Retina display. Improved signal processing in the A6X makes the photos and videos you capture look sharper and make the most of the Retina display.

10-Hour Battery Life
The new iPad's battery life is just as impressive as ever. Capable of delivering up to 10 hours per charge, you can play, read, write and enjoy more, for longer. The 'Instant Wakeup' feature gets the iPad ready to go in a second.

iSight Camera
Despite already containing the best tablet technology on the market, Apple has packed the new iPad with a true HD iSight camera. Capture precious family moments in glorious HD, or record the next YouTube hit, and upload them instantly using the integrated social network tools. An improved five-element lens enhances light to deliver crisper, more stunning colours. Autofocus, face detection and automatic image stabilisation all work in sync to product the best quality images and videos around.

Siri
Siri is the intelligent assistant that helps you get things done, just by asking. Talk to Siri as you would to a person: Ask "Do I need an umbrella?" or "Did the Giants win last night?" or "What time is the barbecue on Sunday?" Siri not only understands what you say, it knows what you mean. It figures out the right apps to use to find the right answer. Then, just like a personal assistant, Siri provides you with the information you need.
iOS
Take control of your tablet experience with the world's most powerful operating system, iOS. Easy to navigate, iOS makes your iPad a wonder to work with. All your favourite apps are stored on the unique home screen.

Less Than 10mm Thin
Even with so much power built into iPad, it's incredibly thin and light. From the A6X chip to the Retina display, we had to engineer each component to maximise performance while minimising size and weight. So at just 9.4mm thin and less than 670g, iPad isn't just capable, it's portable too.
Lightning Connector:
A new way to get connected.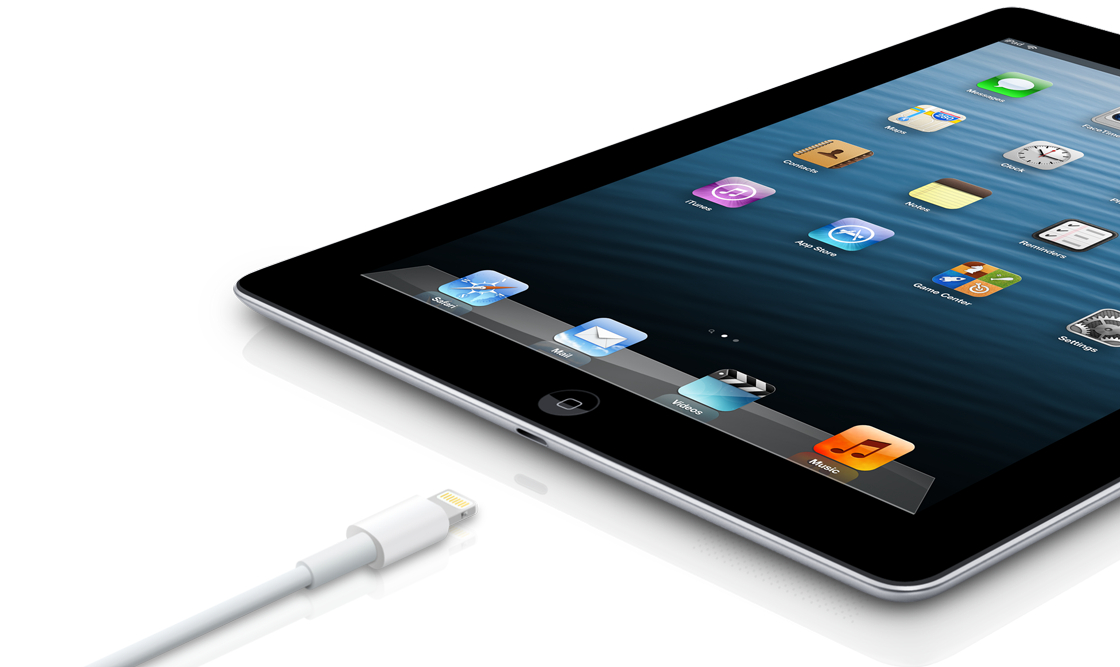 Not only is the Lightning connector 80 per cent smaller than the 30-pin connector, it was designed to be reversible and significantly more durable.
In The Box:
iPad with Retina display
Lightning to USB Cable
USB Power Adapter
System Requirements:
Apple ID (required for some features)
Internet access
Syncing with iTunes on a Mac or PC requires:
Mac: OS X v10.6.8 or later
PC: Windows 7; Windows Vista; or Windows XP Home or Professional with Service Pack 2 or later