Scratch Map given the mini touch

Prompted by the success of the original Scratch Map, we got together with the creative heads at Luckies of London to create a new travel edition version. The miniature map is still as cool as its predecessor but cuter in every way. It makes the best present for any globetrotter as the map (in its sturdy tube) fits into your rucksack without taking up too much valuable room.
This is a unique world map that you can personalise based on the countries you have visited. Now you have the choice to choose between a handy travel size version, or the original larger version.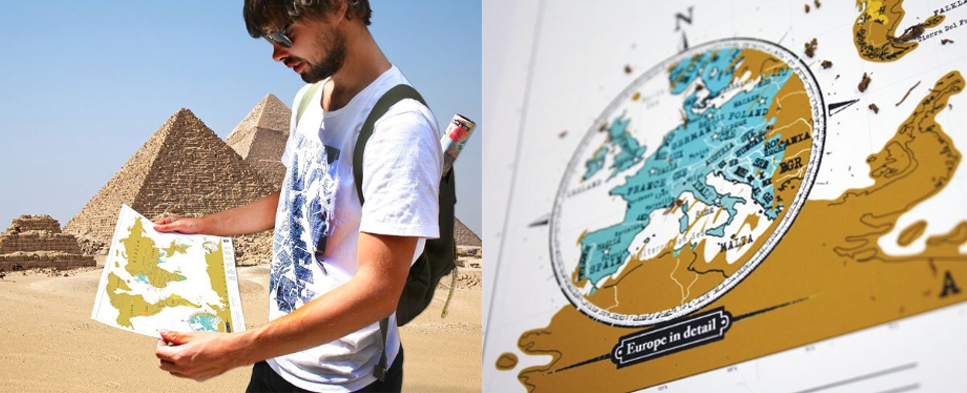 For those of you new to the Scratch Map, it is a map that you scratch off the countries you have visited to reveal gorgeous geographical detail underneath. It is a good way to show how well-travelled you are and a great way to remind you of oversees experiences. An ideal gift for the backpackers and globetrotters among you.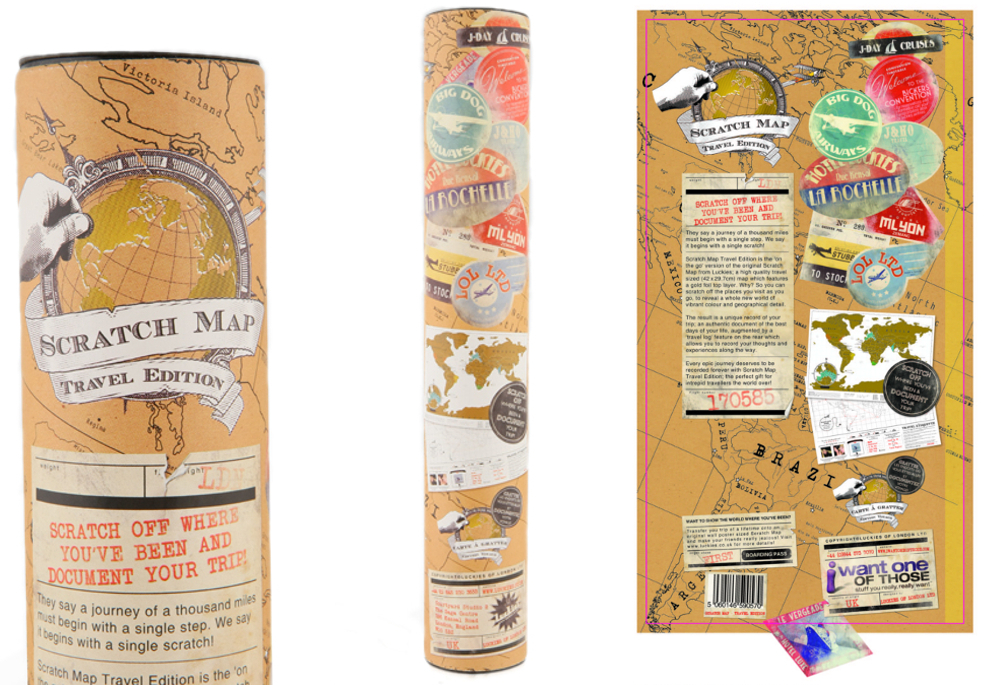 The top layer of the map is made of gold foil for easy scratching. Rub it with the edge of a coin, scratch-card style, to reveal the colourful detail underneath. This map is a great talking point wherever you might hang it, let people see how very Palin-esque you are. This unique version of the map is smaller and cuter in every way! - R.K.
Features:
Travel Edition sized Scratch Map - a personalised map of the world
The Scratch Map is the perfect way to keep a tally of where you've visited
Top layer is made of gold foil for easy scratching
Map reveals multi-coloured countries when scratched
Great for the travelling person in your life
Forms a nice reminder of exactly where you've been in your life
Supplied in a sturdy protective tube
Suitable for well-travelled individuals aged 8+
Check out our collection of worldwide Scratch Maps
Size:
Dimensions: 42 x 29.7cm (out of tube) 13.5 x 5cm (in tube)
Weight: 112g