The Philips Docking Speaker is lightweight and portable but it's a heavyweight when it comes to sound performance. Perfect for travel, the dock pumps out powerful sound from your iPhone/iPad or other device wirelessly via Bluetooth streaming, so you can enjoy your favourite music wherever you go.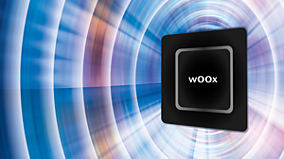 Built-in wOOx technology is a revolutionary loudspeaker concept that enables you to hear and feel the rich bass. Speaker drivers will work with the wOOx bass radiator, plus the precise tuning between the main driver and tweeter enables smooth transitions from low-mid to high frequencies. Dual suspension and a symmetrical sandwich construction delivers deep, accurate and dynamic bass with no noticeable distortion.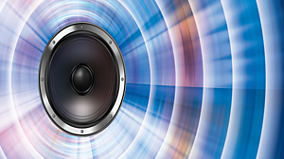 Dynamic Bass Boost will boost your music enjoyment by emphasising the bass throughout the range of volume settings, with just the touch of a button. Bottom-end bass frequencies would normally be lost at low volume levels. To avoid this loss, the Dynamic Bass Boost system can be activated to boost bass levels even when the volumes at low levels.
The ingenious spring-loaded docking port is compatible with any iPod or iPhone, without the need for any special adapters. It even works when most protective cases are fitted, simply dock your iPhone or iPod complete with case. With the Philips DS7530/05 Docking Speaker you can enjoy your music without the hassle of removing protective cases.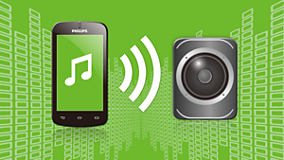 Bluetooth connectivity allows you to easily connect your iPod/iPod/iPad or other Bluetooth devices including smartphones, tablets or laptops. The DS753005 Speaker makes it easy to enjoy all your favourite music, alternatively it can be used for great sound when watching TV series, films or playing games.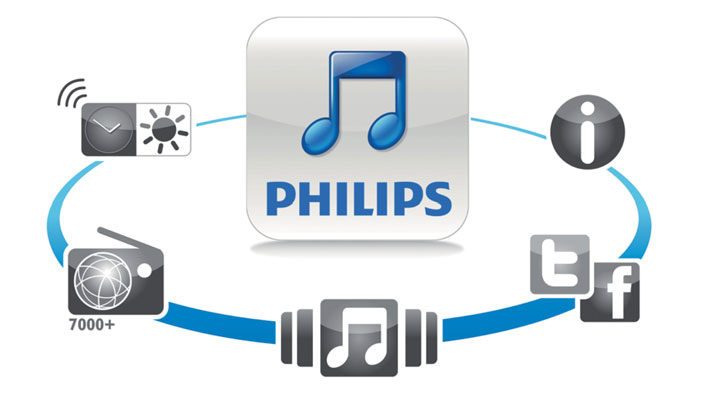 Philips DockStudio is a free app that brings loads of cool features to the docking speaker. Listen to your favourite radio stations, enjoy new music with thousands of Internet radio stations worldwide, have a look through your music collection and share music with friends and family with Facebook and Twitter. There's even a clock mode which enables you to set a number of different customised music alarms and up to date weather reports. Download it for free from the App store to discover more. - A.D.
iPod Compatibility:
iPod, iPod classic, iPod mini, iPod nano 1st-6th generation, iPod touch, iPod touch 2nd generation, iPod touch 2nd Gen 8/16/32GB, iPod 5th generation, iPod with Colour Display
iPhone Compatibility:
iPhone, iPhone 3G, iPhone 3GS, iPhone 4, iPhone 4S
iPod/iPhone App:
App Name: DockStudio, Free download from App store
Compatibility: iPod Touch, iPhone, iPad iOS 4.3 or later
Features:
wOOx technology for rich yet precise bass without distortion
DBB to preserve low tones for deep bass at any volume level
Shielding technology to block mobile phone interference
10 W RMS total output power
Elegant, slim and compact design to fit into any briefcase
Battery or AC power option for music enjoyment anywhere
Wireless music streaming via Bluetooth
Dock any iPod/iPhone, even in its case
Connect wirelessly to any Bluetooth Device
AUX-in for easy connection to almost any electronic device
Discover, share music and more features via DockStudio app