Today we are celebrating Star Wars Day here at IWOOT, May the 4th be with you all. To mark such a sacred event we have decided to look more into the history of the event and how we think you should join in with the festivities.
What is Star Wars Day?
The term was first coined in 1979 by The London Evening News to welcome Margaret Thatcher into office, 'May the 4th be with you Maggie Thatcher. Congratulations!' they printed.The second record of May the 4th is in a UK Parliamentary Defense Debate in 1994, the account goes as follows
'May the fourth is an appropriate date for a defence debate. My researcher, who is a bit of a wit, said that it should be called national star wars day. He was talking about the film "Star Wars" rather than President Reagan's defence fantasy, and he added, "May the fourth be with you." That is a very bad joke ; he deserves the sack for making it, but he is a good researcher.'
Thus, a worldwide celebration of Star Wars commenced.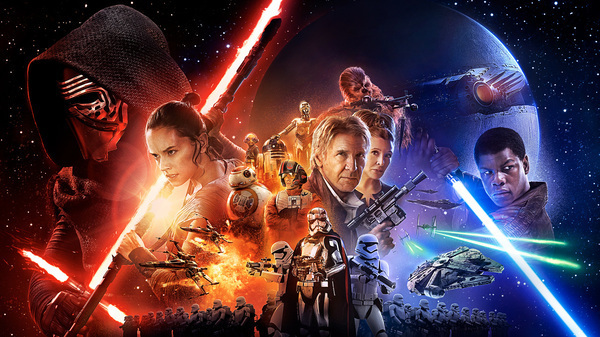 How is Star Wars Day celebrated?
For many years, the festivities went unorganised until 2011 when Sean Ward and Alice Quinn produced the first Star Wars Day Event in Toronto, Canada. The day included an Original Trilogy Trivia Game Show, a costume contest judged by a celebrity panel and a showing of the best the internet has to offer in terms of tribute films, mash-ups, parodies, and remixes. The event was such a success it was repeated the following year.
Since 2013 the main Star wars day events have been held at Disneyland and Walt Disney World as The Walt Disney Company bought the franchise in 2012. Festivities vary around Star wars entertainment, characters, commemorative merchandise and dance parties. You are also able to attend the Jedi Training Academy and watch Star Wars themed fireworks.
When is Star Wars Day celebrated?
Star Wars Day is celebrated on the same date every year, May 4th. However, you may notice that different events, magazines or blogs begin celebrations earlier.
How can I celebrate Star Wars
There are many ways in which you can celebrate Star Wars Day at home or with your friends. Why not marathon the movies with themed drinks and snacks? Or try out cos playing for the occasion.